Christmas is our favourite time of year and it is the perfect excuse to add some colour and a touch of sparkle to your home! We just love the vibrant colours and mixed metallics with twinkling candlelight that brings the christmassy feel to any setting. Our Creative Director, Sharon featured on Ireland AM to show a few simple steps on how to create some gorgeous Christmas decor at home.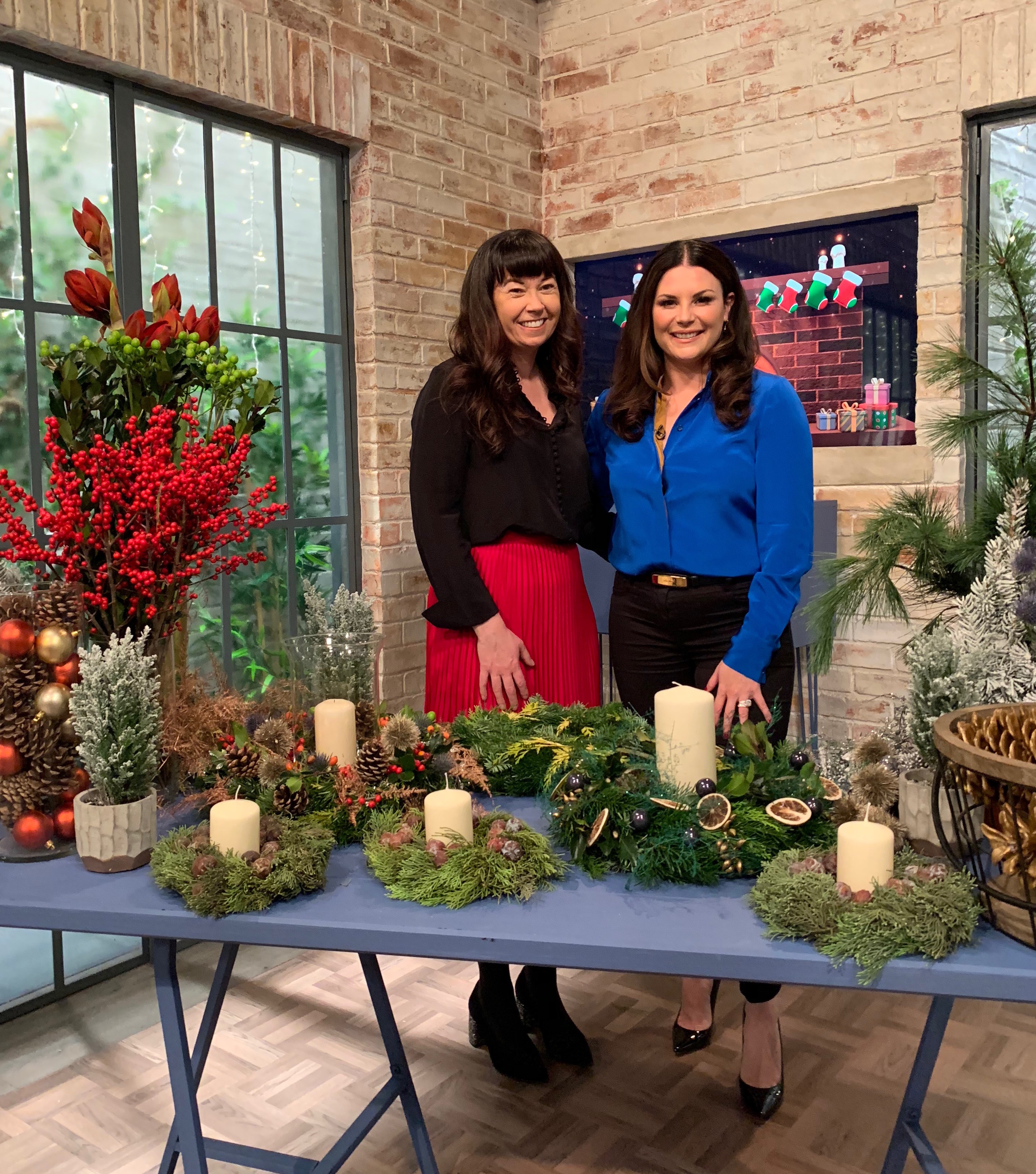 Not only is creating your own wreath extremely cost effective, but there is nothing more satisfying than making something yourself and watching your vision come to life! It is also such an enjoyable activity to do with family or friends. Sharon's tradition every Christmas is to host a wreath making evening for her close friends along with mulled wine and mince pies, how lovely!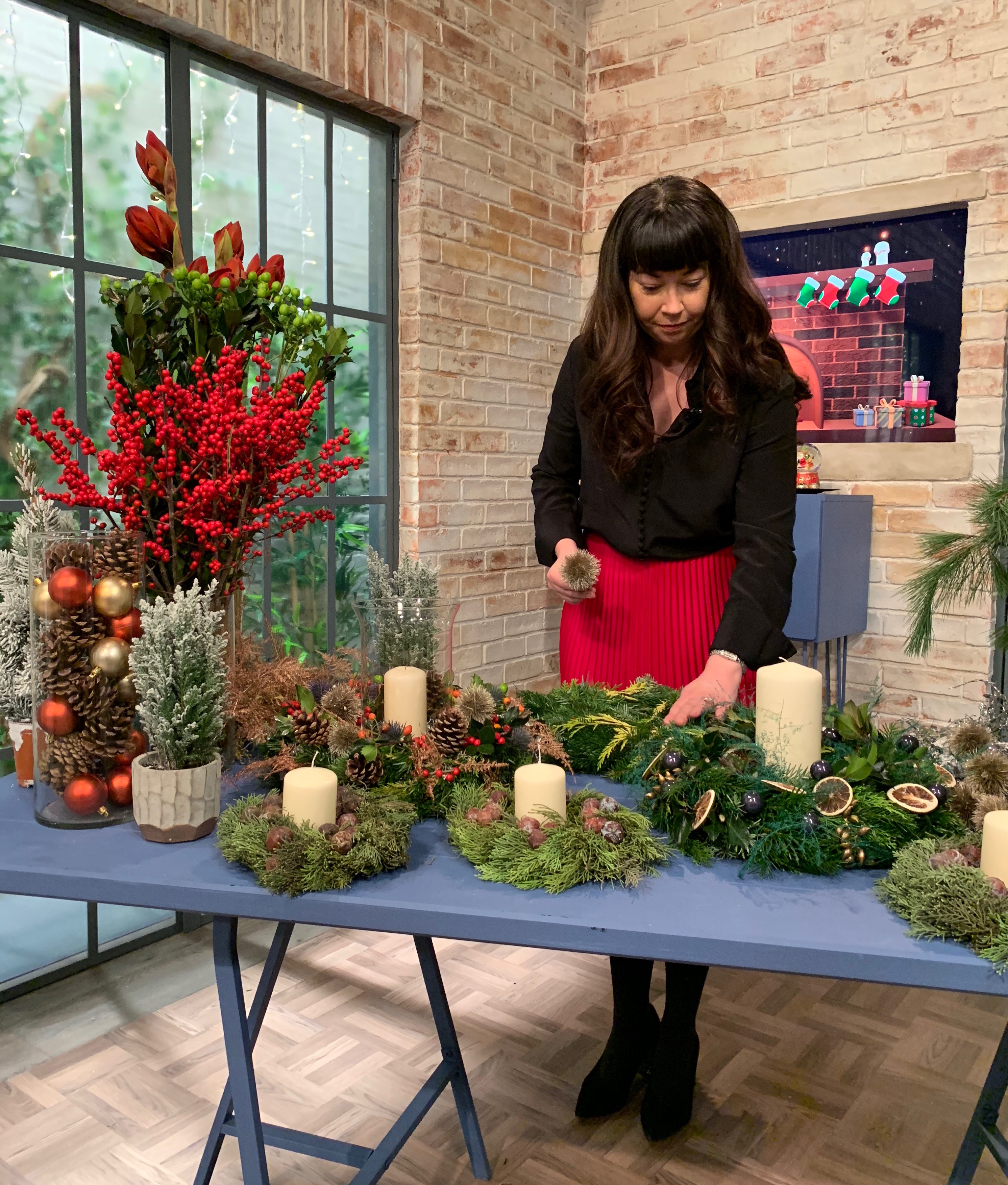 The best part about creating your own wreath is you can use all of the christmas decor you already have. You can purchase a plain wicklow grown foilage wreath from your local florist or garden centre for as little as €10 and just use decorations that have been laying in your attic for the last five years and voila! Sharon used an array of festive decor including baubles, tinsel garland and pine cones using a gorgeous mixed metallic colour palette; platinum, silvers and golds. She also added in some fresh berries and dried fruit that give such a gorgeous christmassy smell as well as adding a pop of colour! You could also add in some fresh flowers and festive blooms which add gorgeous finishing touches to your wreath.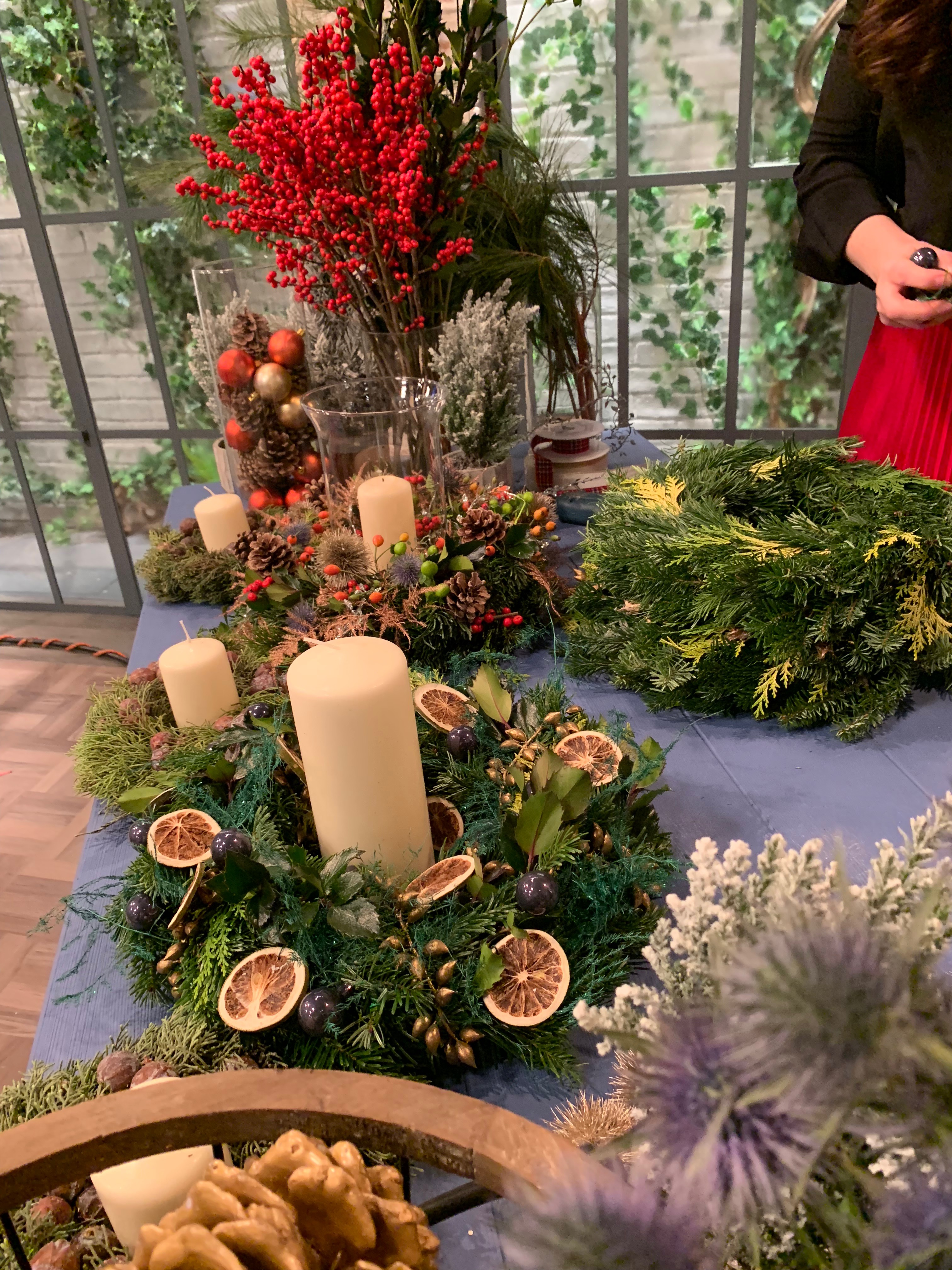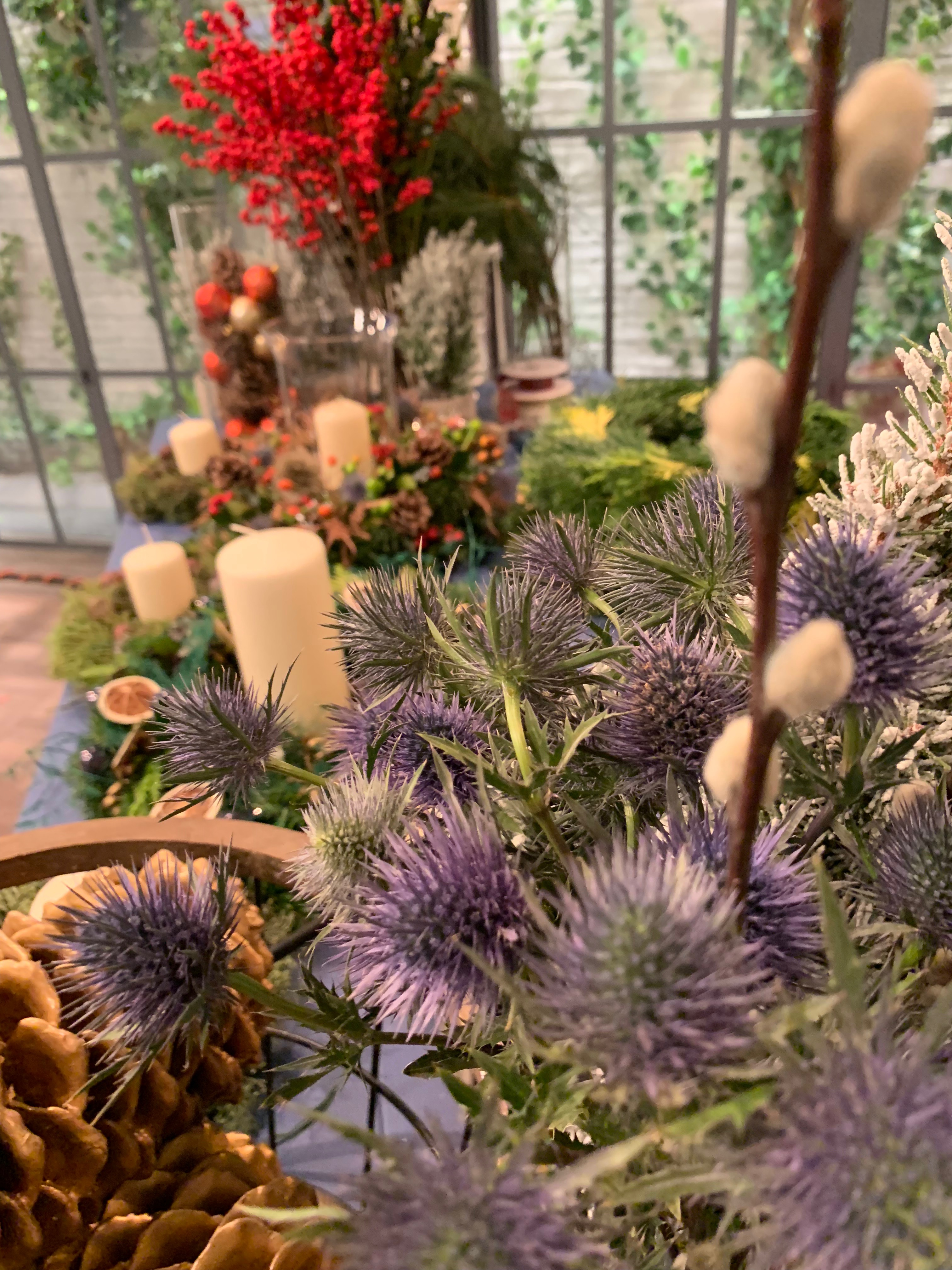 Sharon's top tip for creating your own wreath is is to position each item before you stick them on and to work in threes. "It works much better when you use more of the same items", explains Sharon. You don't want to stick to just one item or overload your wreath with lots of different decorations. Keep it simple, have fun with it and remember; three is the magic number! Then, all you need to do is add in a little dot of glue to each decoration and stick it on. You can place your wreath on your front door or use it as a Christmas table centrepiece with a candle in the centre or a hurricane vase for the final touches.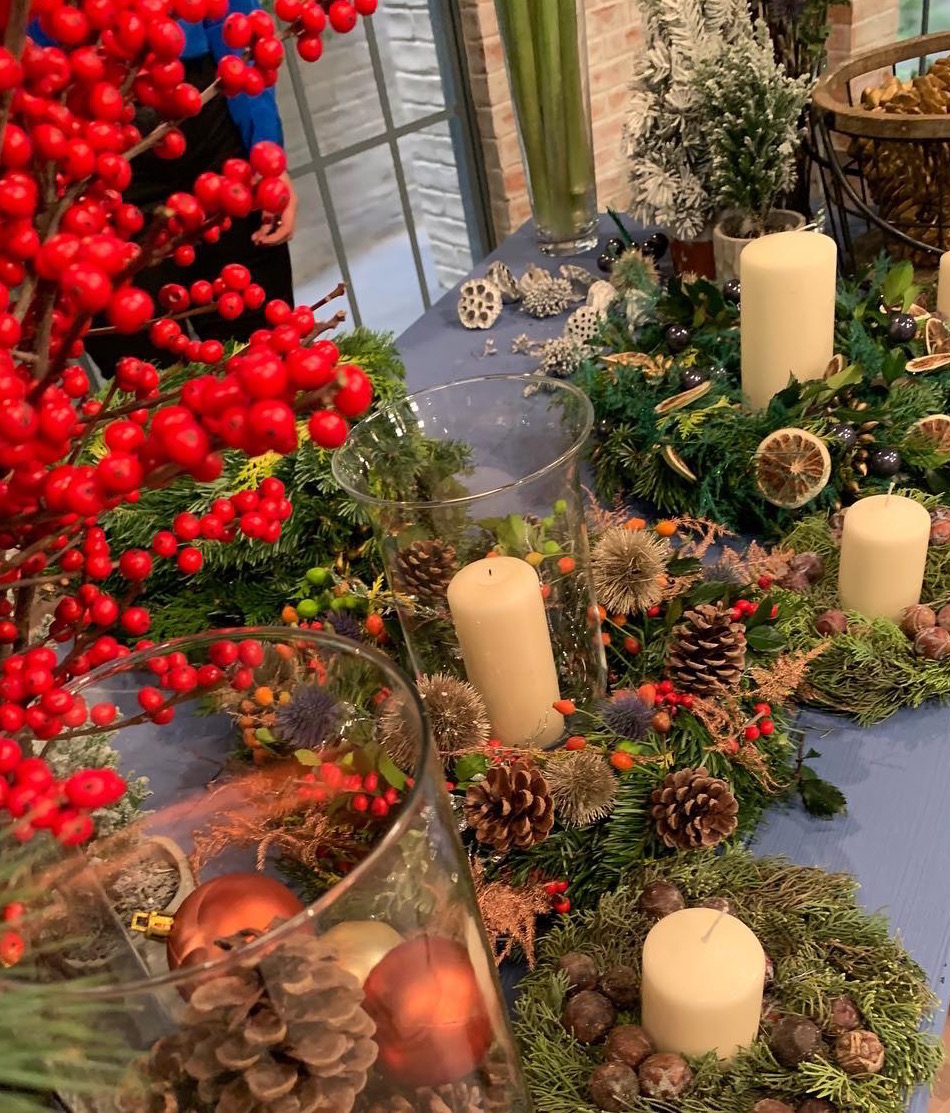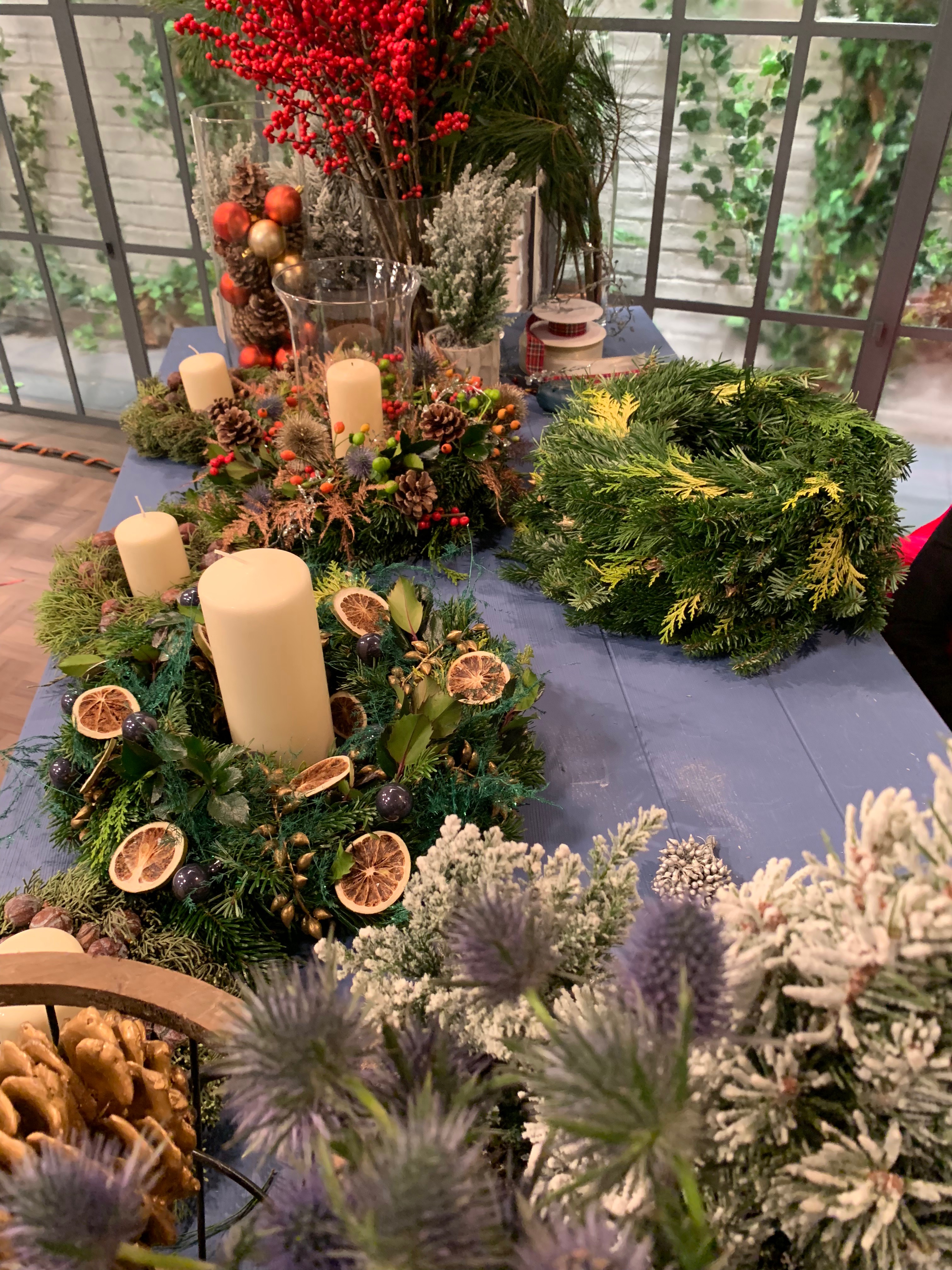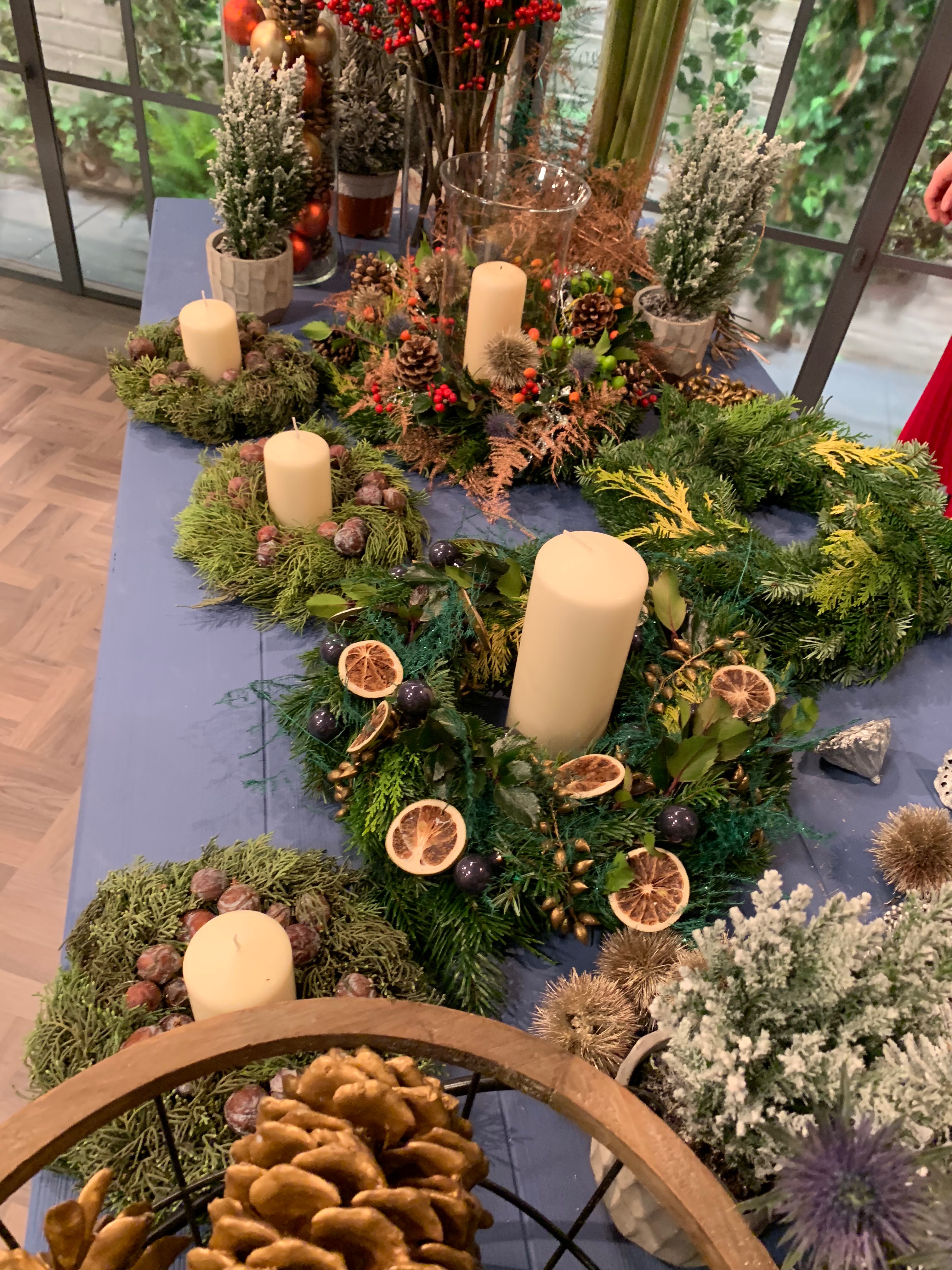 We are so proud of Sharon, our wonderful Creative Director who works endlessly to bring a touch of magic to every design she creates. Wishing you a magical Christmas from all of the Team at Frog Prince x
https://www.virginmediatelevision.ie/player/show/809/152325/0/Ireland-AM