This lovely late-summer wedding for Aissa & Kevin is every bit the modern fairytale. Luttrellstown Castle provided the perfect space for this California couple when they tied the knot in August of 2018. Approaching their second wedding anniversary, we can't help but reminisce on the beauty of their special day.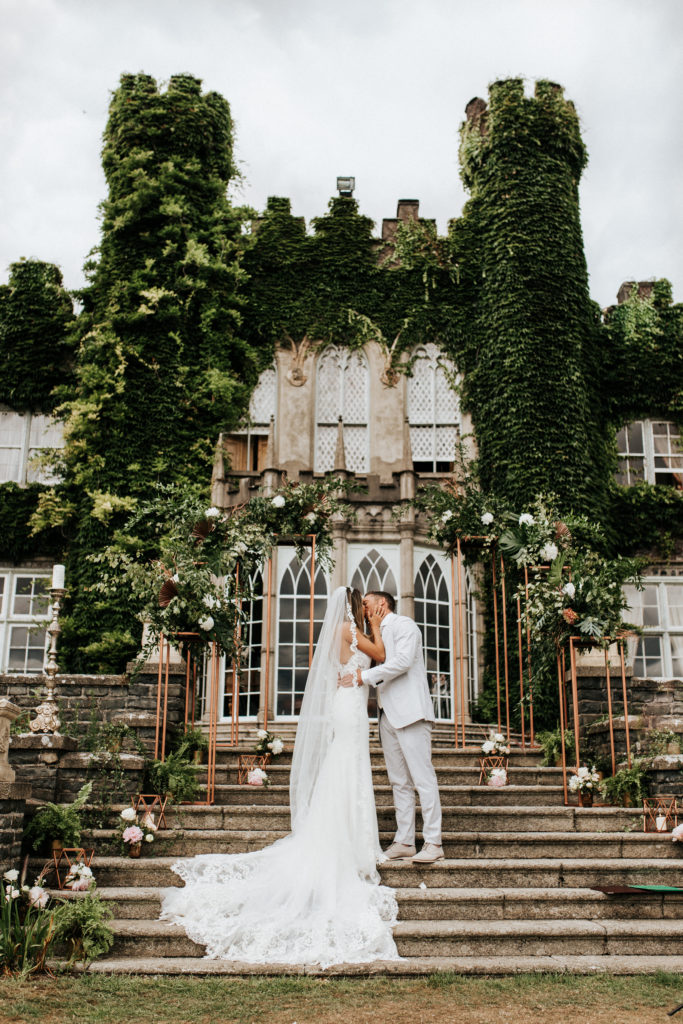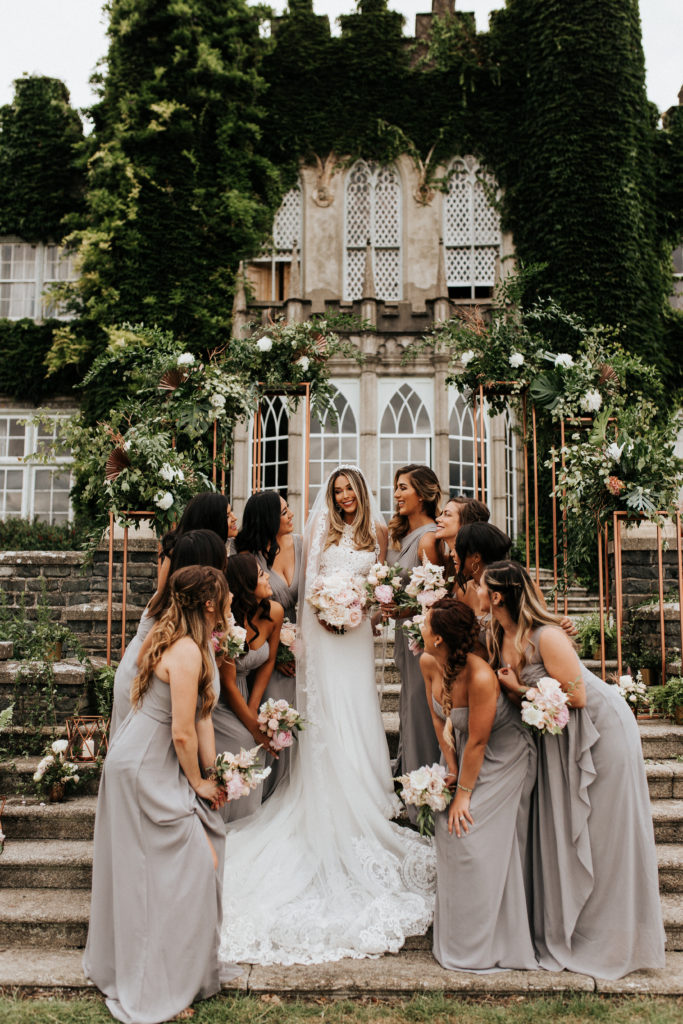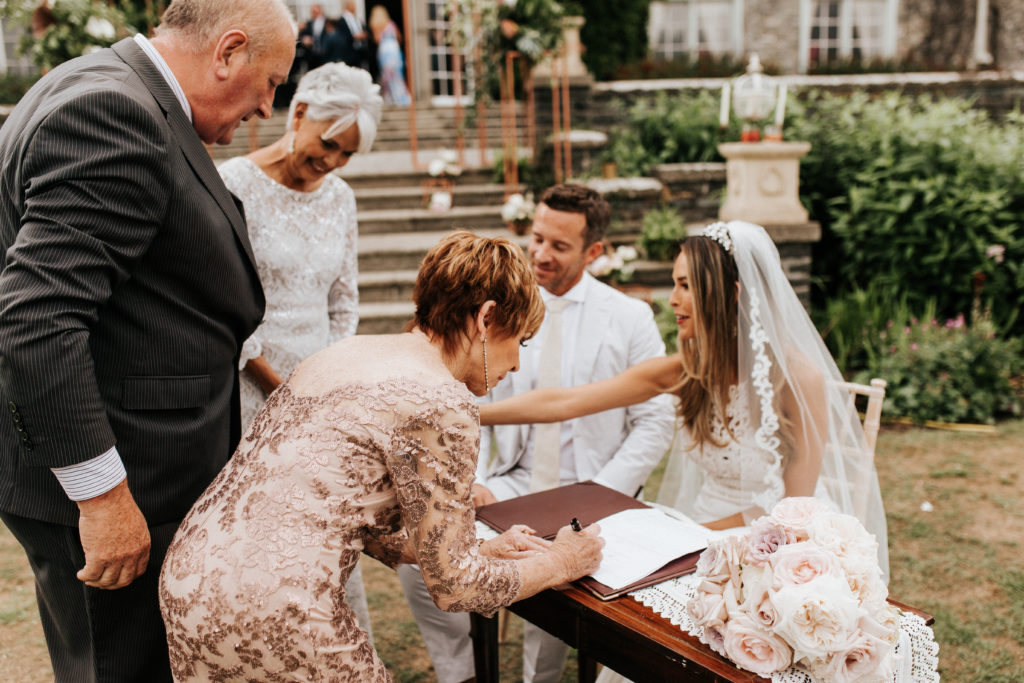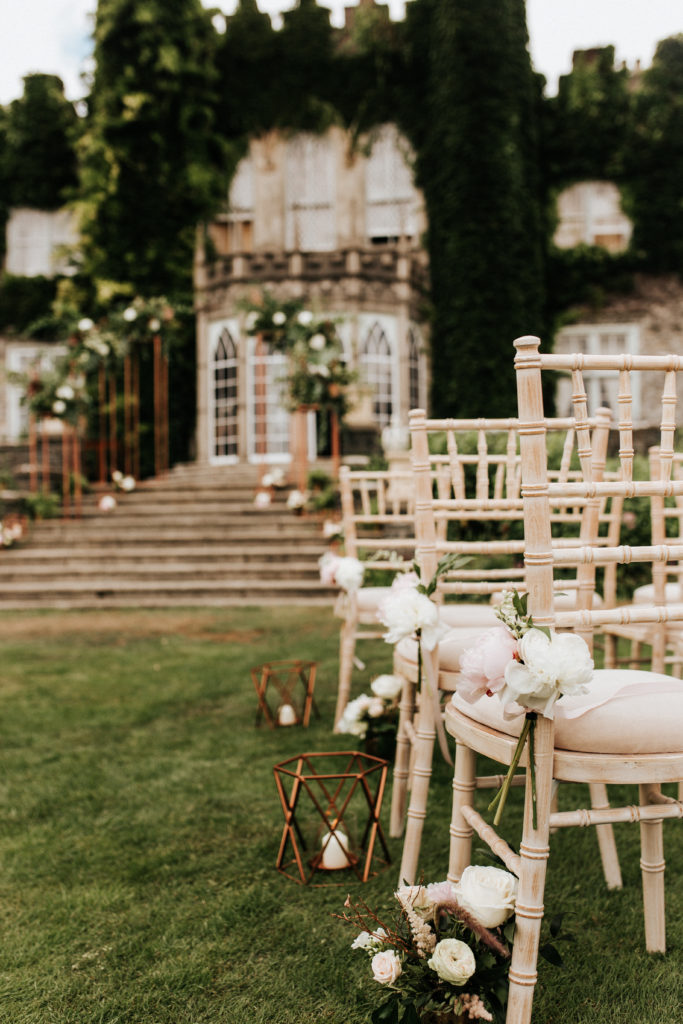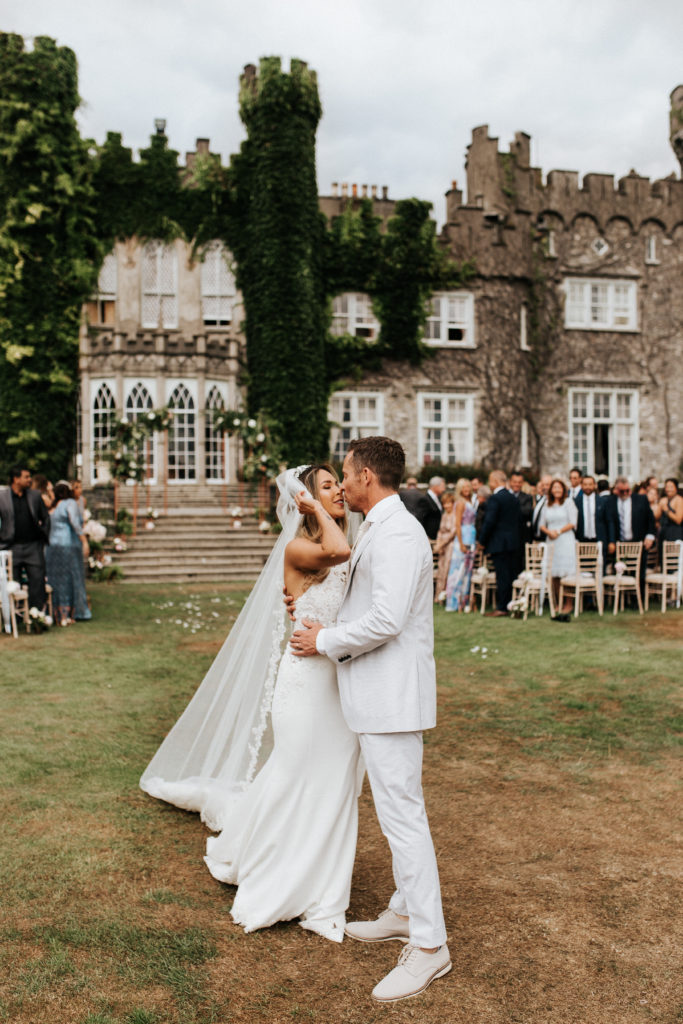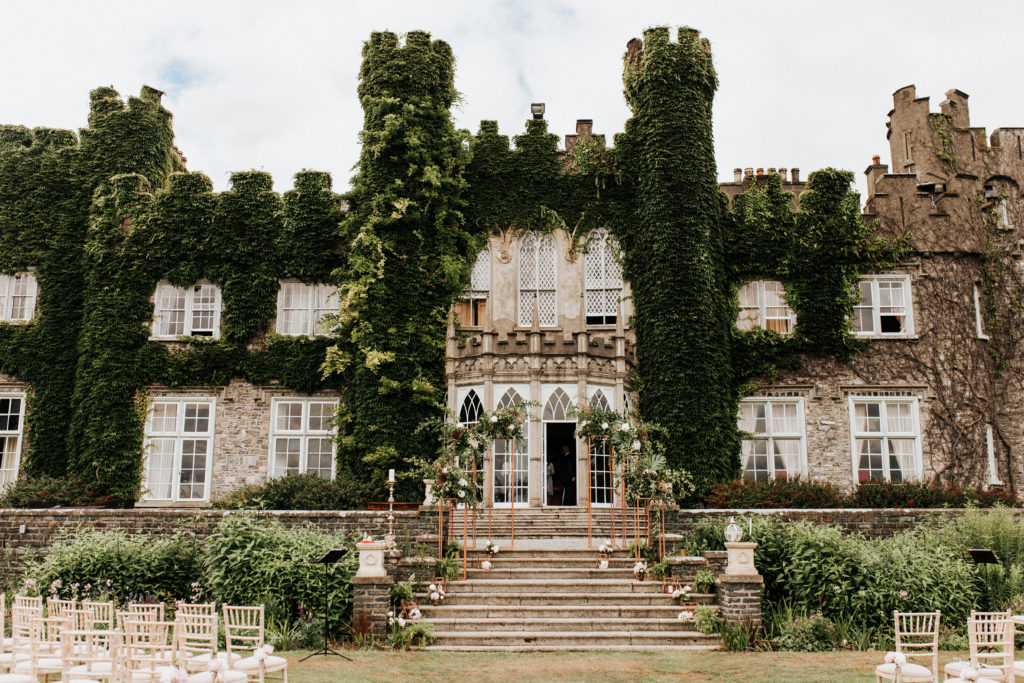 Photo Courtesy of Sydney Bliss Photography
Blending the classic castle backdrop with on-trend details, like colored candles, oversized monstera fronds, and rose gold accents, gave a fairytale-meets-fashion-show effect. Luttrellstown's traditional castle facade served as a beautiful backdrop to the ceremony, while the lush, green blanket of ivy added a touch of whimsy. To enhance the natural greenery and tie in elements of the styling indoors, the stairs were lined with rose gold geostands and geocubes, creating a unique, abstract arch.
Candles, florals, and foliage lined the aisle, with rose gold lanterns and bundles of peony blooms adding pops of color in the ceremony space.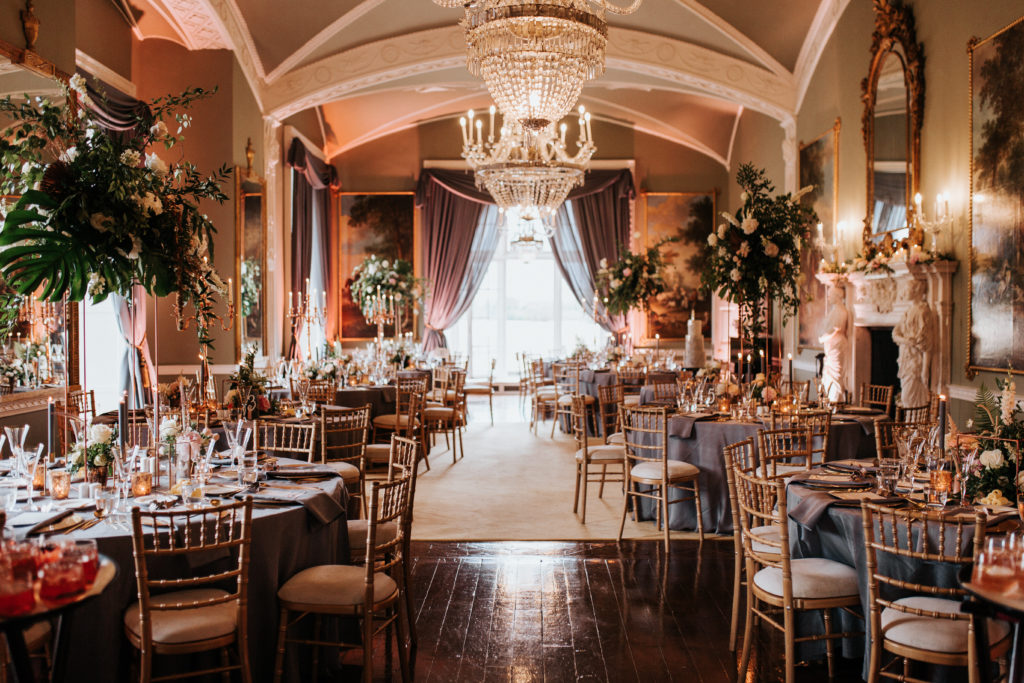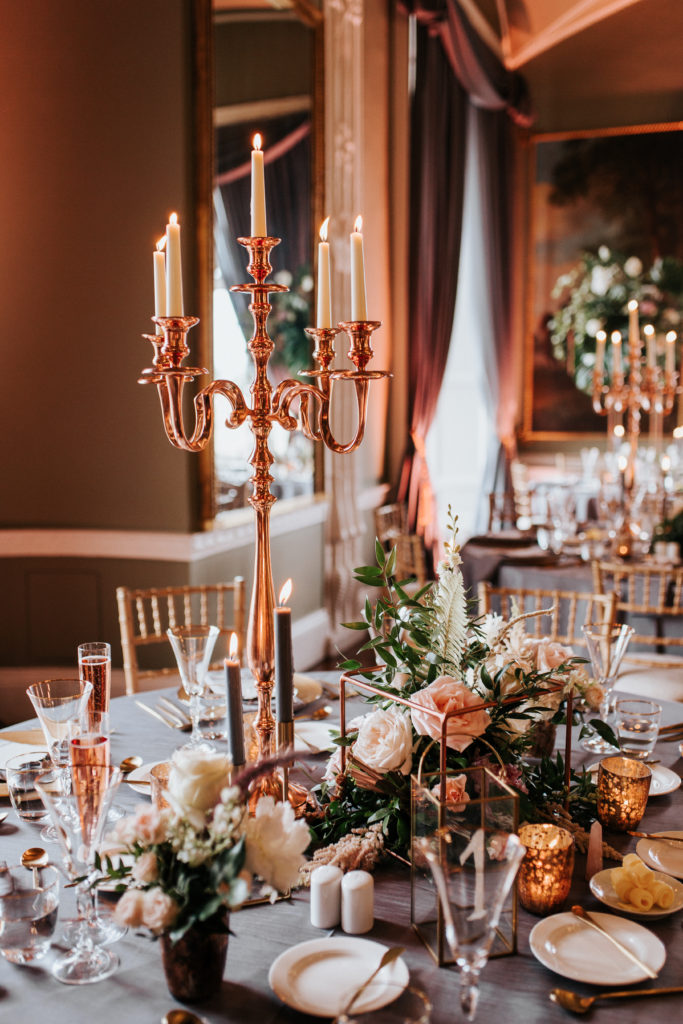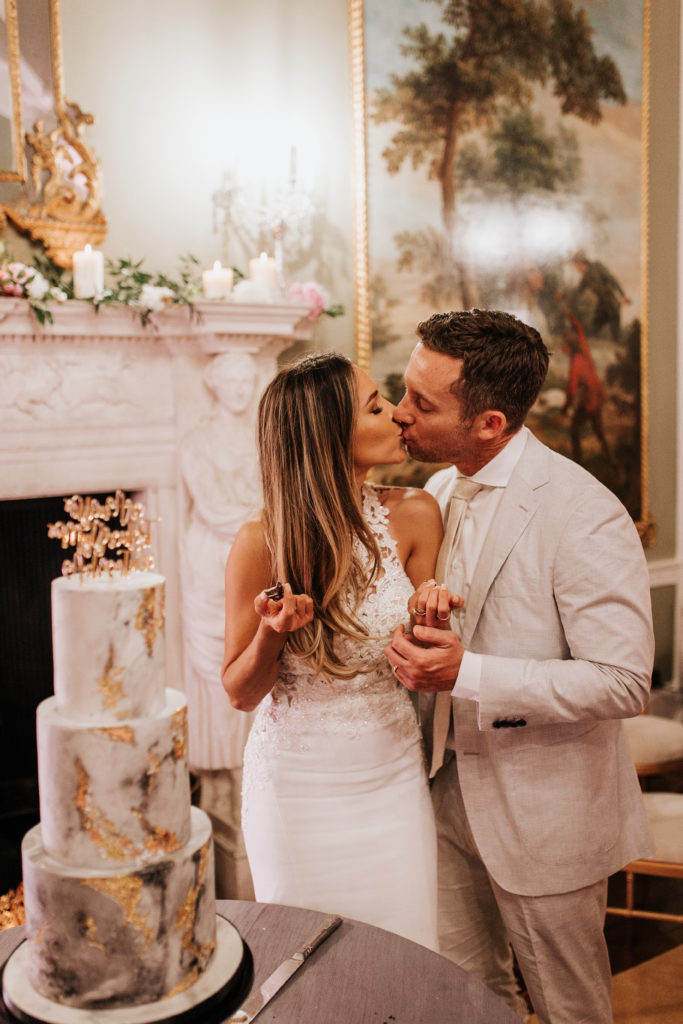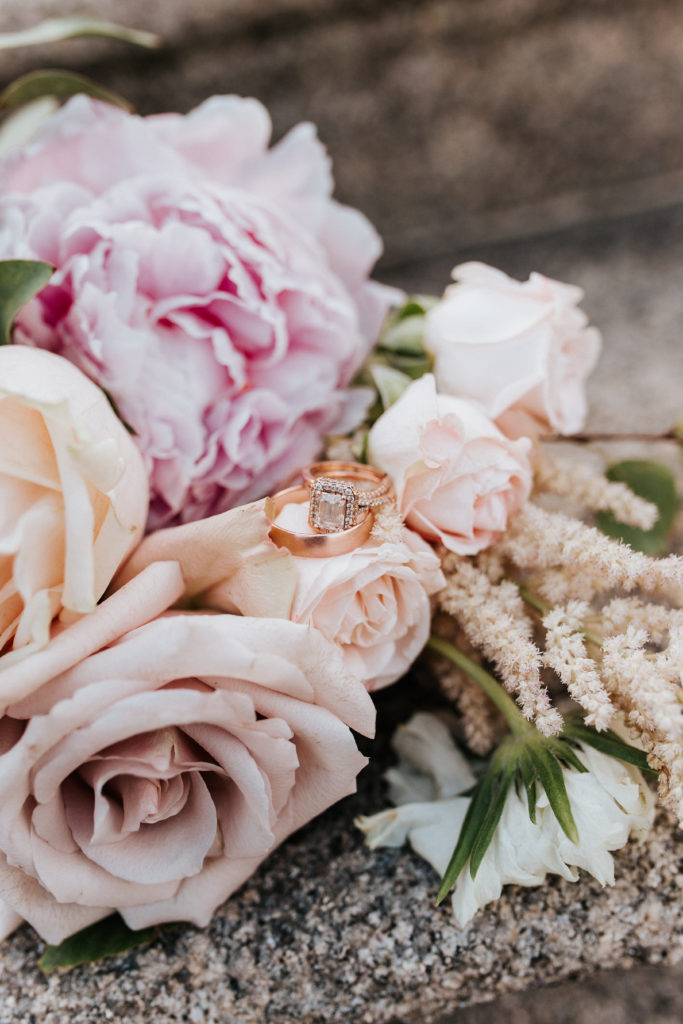 Photo Courtesy of Sydney Bliss Photography
Dove grays and mixed golds met with pastel blooms in cream, blush, and dusty purple to create a color palette equal parts opulent and romantic. From organic geostands full of greenery, to rich rose-gold candelabras, to lower arrangements overflowing with blooms, the variety of centrepieces adds depth and dimension to the space. Modern touches like tropical greens, marquee lights, and marbled menus ensure the elegant aesthetic still feels fresh.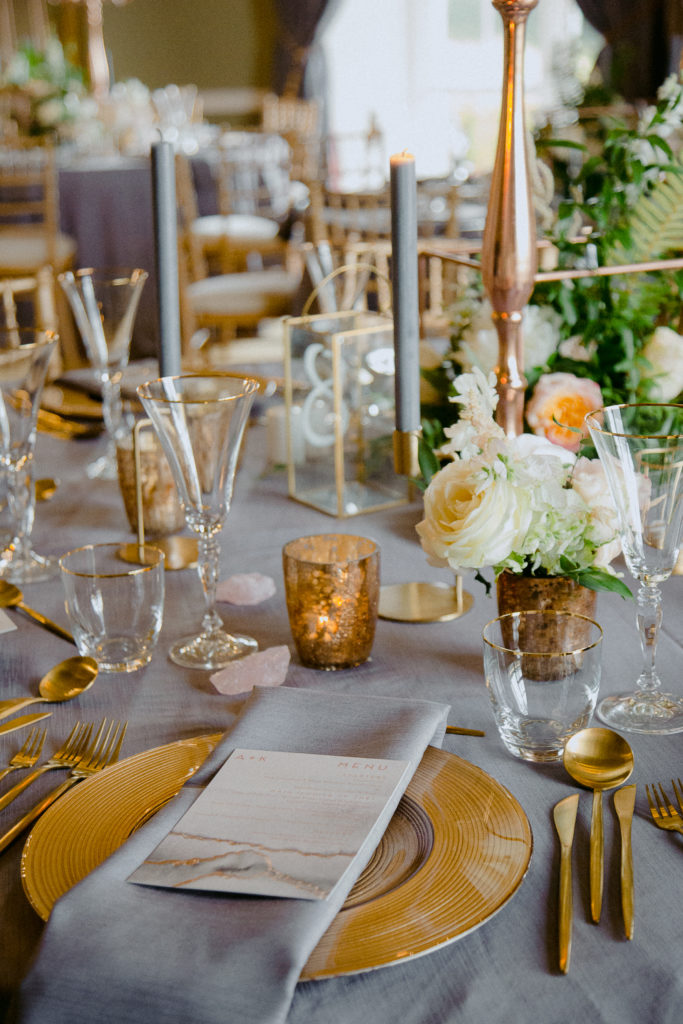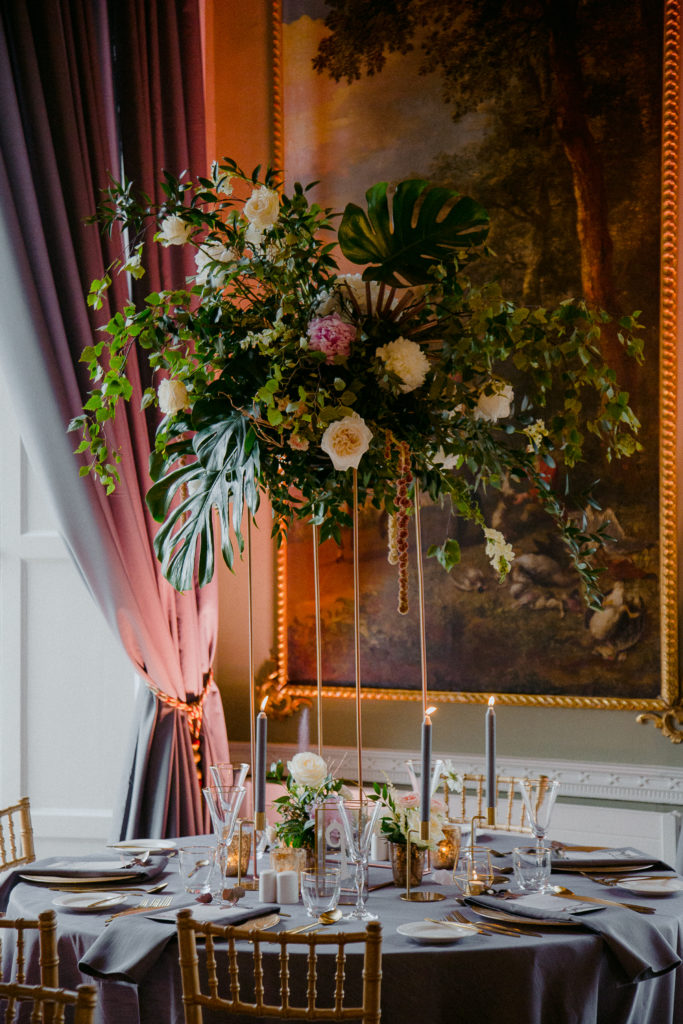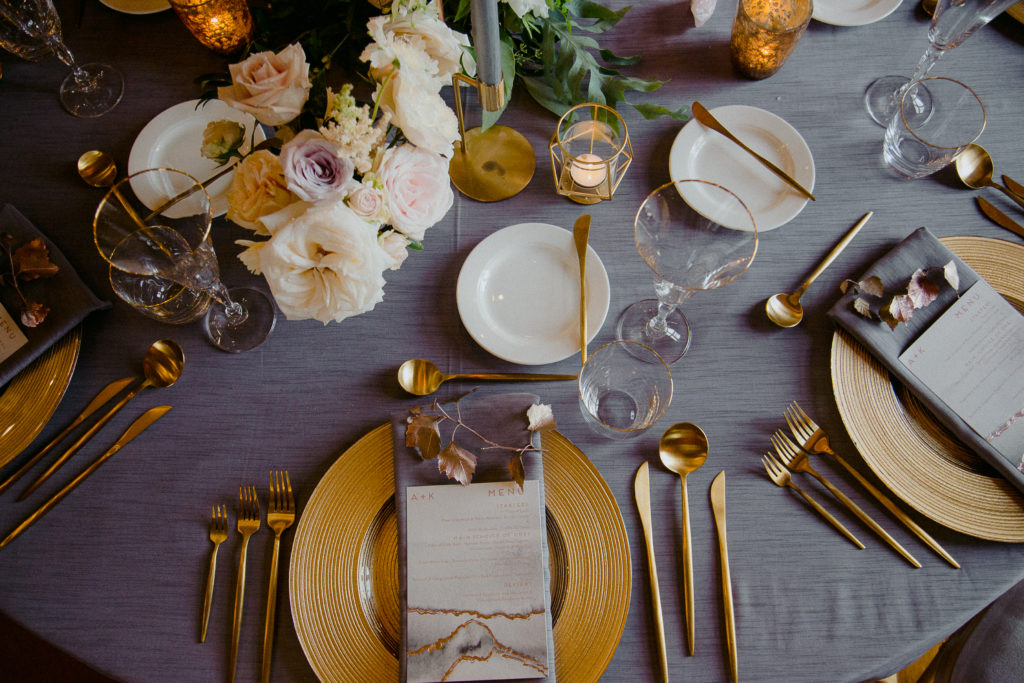 Photo Courtesy of Siobhan Byrne Photography
The 80-person party was large enough to be lively, while still keeping the intimate feel of a smaller wedding. Mid-size events of 50 to 100 guests offer even more opportunity to dazzle with styling elements, simply because there is the space to do so. In this case, gold-rimmed glasses, an artful mix of tea lights and taper candles, textured charger plates, and a sweet spray of gold leaves at each table setting created a cohesive style with attention to every detail.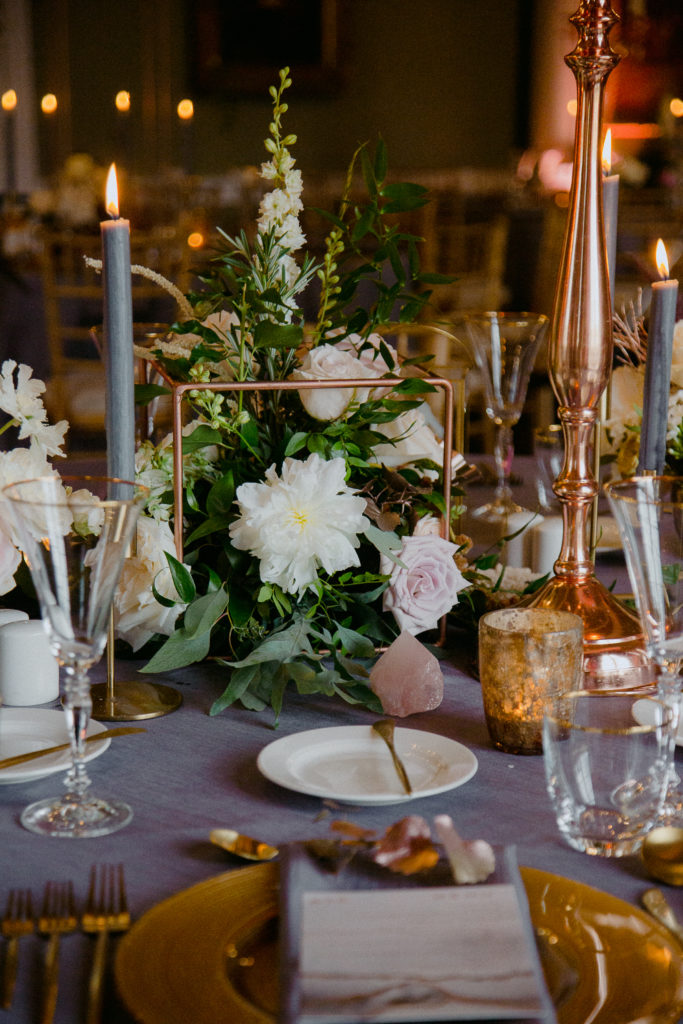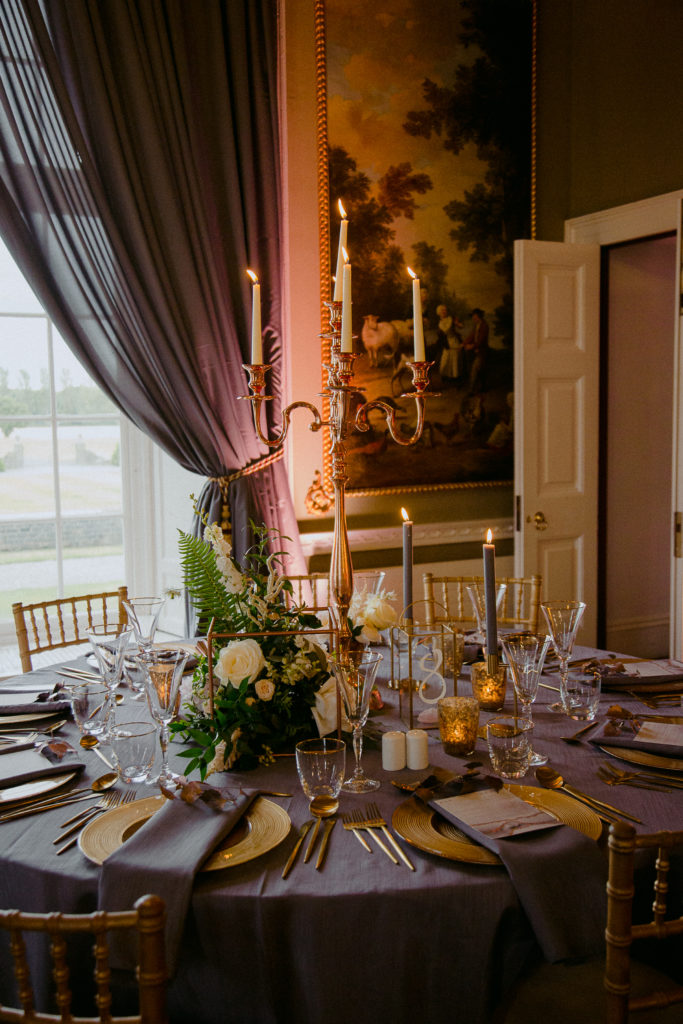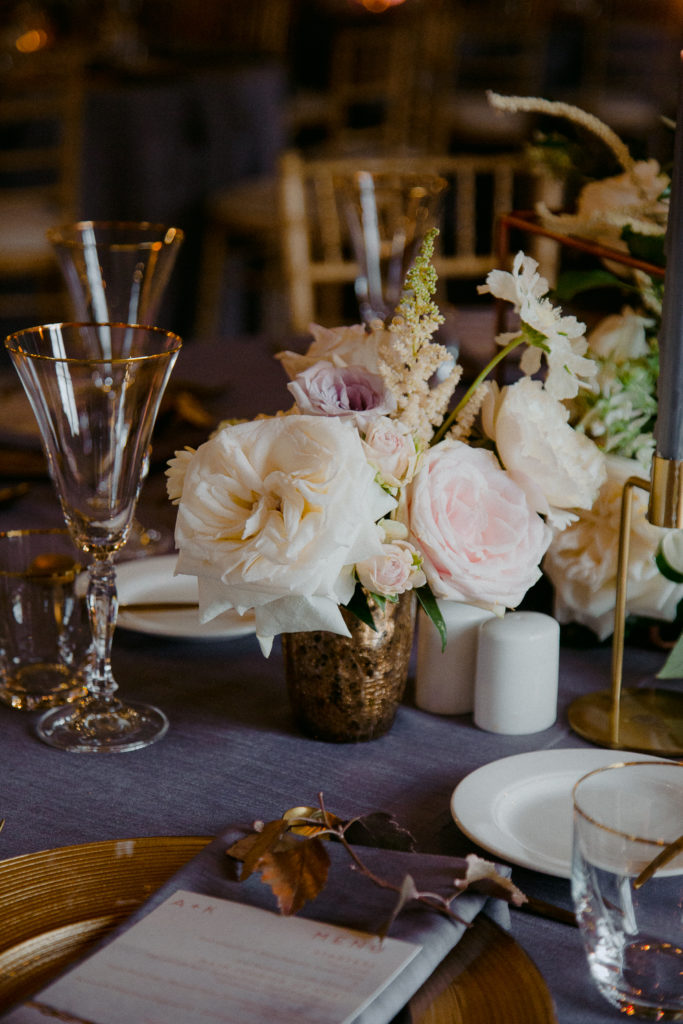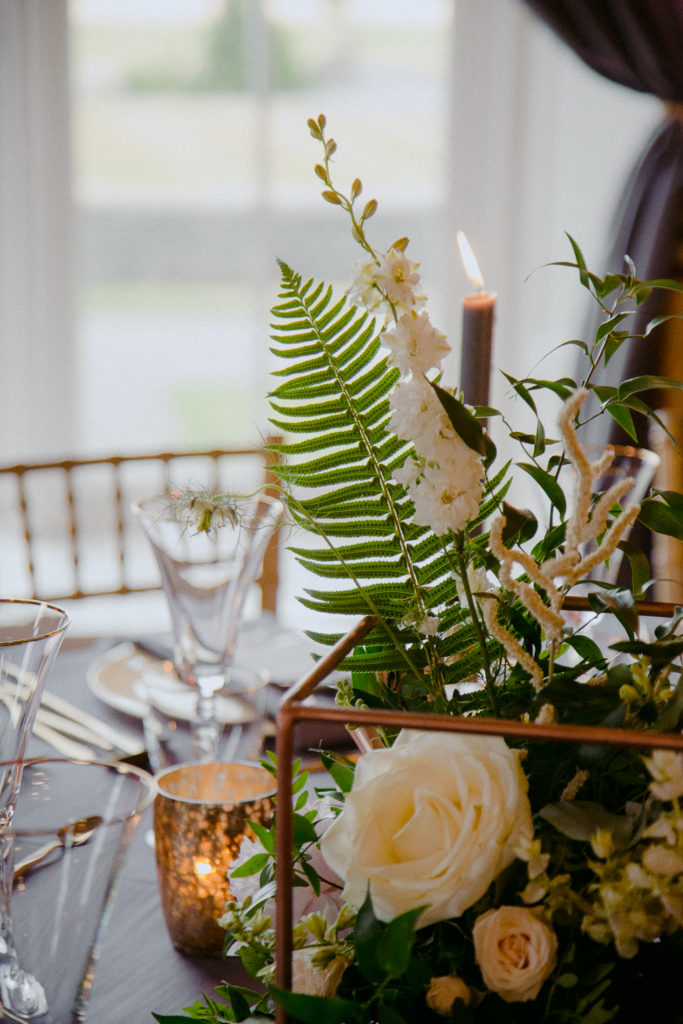 Photo Courtesy of Siobhan Byrne Photography