Our team is thrilled about the announcement that Ireland is moving into Phase 3 of re-opening, and we know that many of you are, as well. The government's approval for gatherings of up to 100 people starting July 20th opens the door for concerts, weddings, and other important events to move forward, and provides a lifeline to couples who were left with no choice but to postpone, or delay planning for their special day.
Working with clients to sort out next steps for their wedding day, we've noticed a few common questions popping up: what does a 100 guest wedding truly look like? Can I still have the classic big, white wedding feeling with a slightly smaller guest list? How will this affect my venue choice or styling plans?
It's easy to imagine a large wedding, with tables full of friends and family filling a grand ballroom during the reception. And the popularity of intimate weddings over the past few months has provided limitless inspiration for small, private celebrations of five to fifty guests. But how will a mid-size wedding that falls somewhere in between work for you and your partner? After styling and planning weddings of all sizes – from 2 people to 600 – we've seen it all, and we're happy to offer some insight.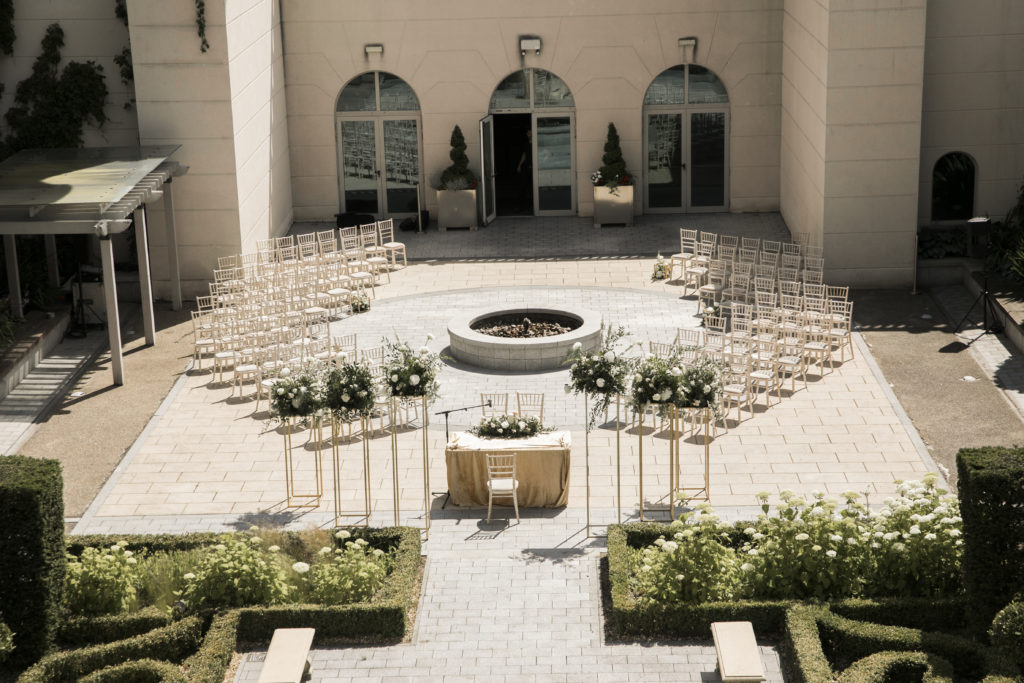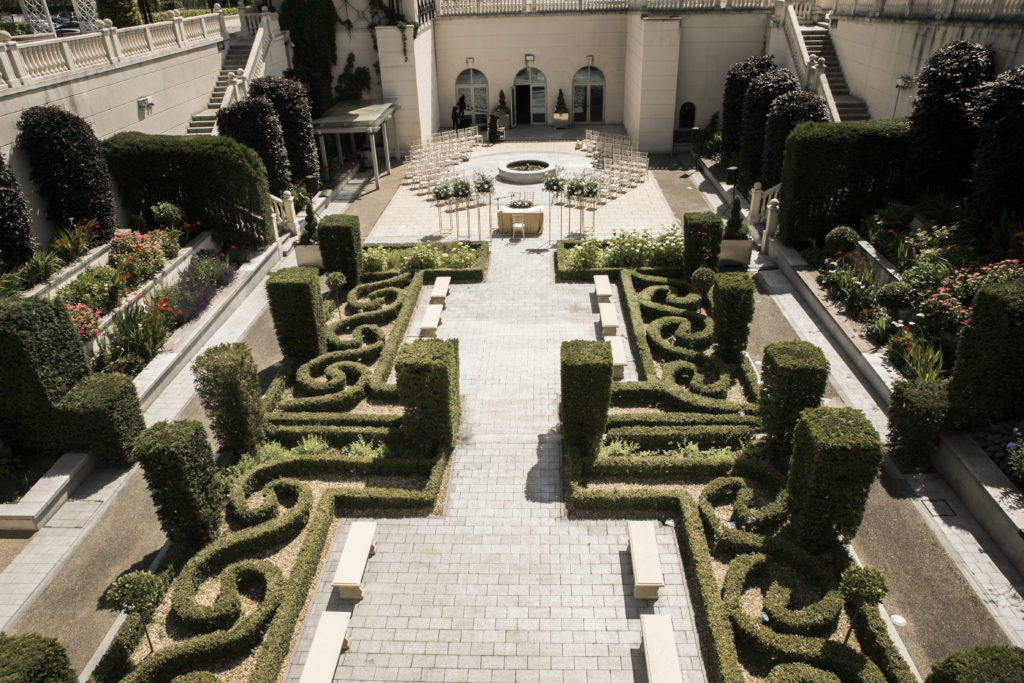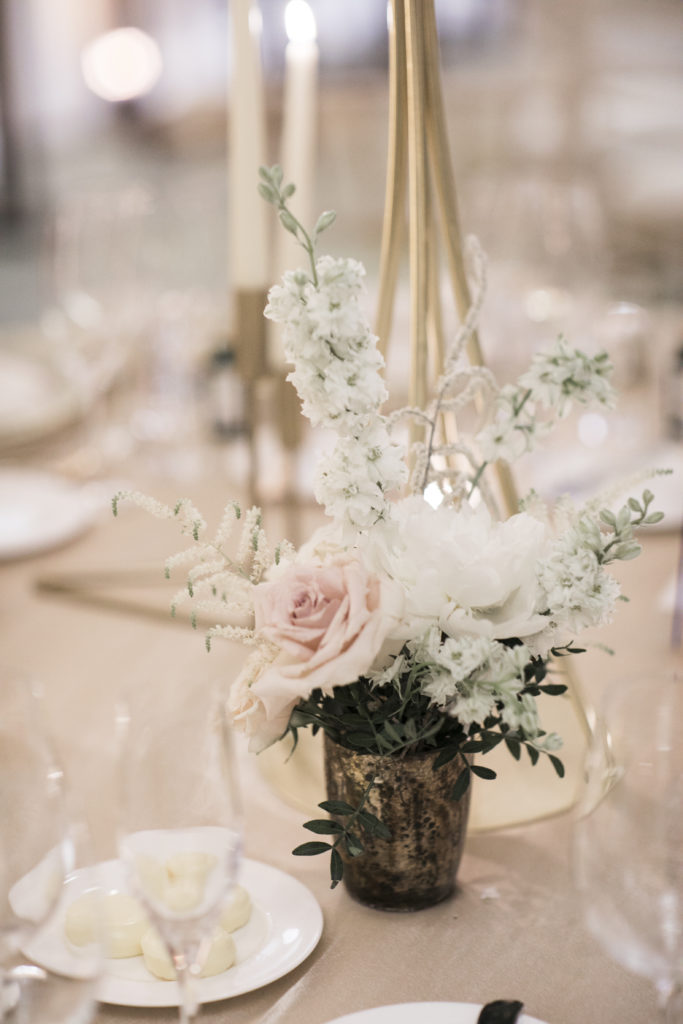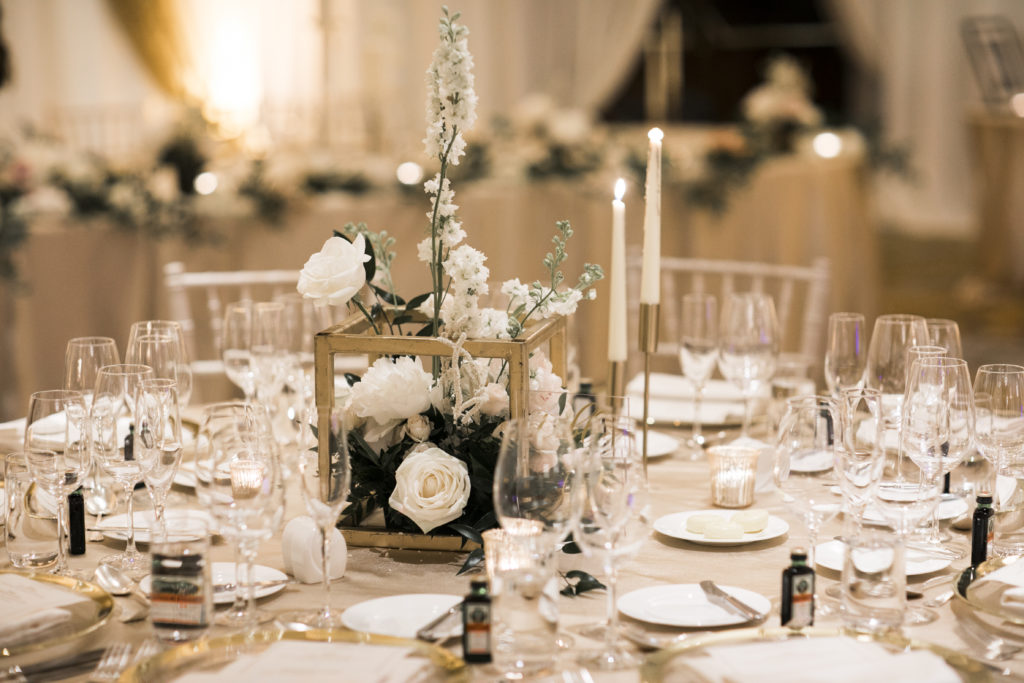 Photos Courtesy of Jenny McCarthy at Photos By Jen
A wedding of 50 to 100 guests offers the opportunity to get inventive with your ceremony seating. Rather than just ensuring there is enough space for a large party, you can allow your ceremony setting to enhance the rest of your styling. This gorgeous wedding made use of Powerscourt Hotel's stunning landscaping, and leaned into the old world glamour and greenery of the garden.
By working with the aesthetic and architecture of your venue space, rather than just seeing it as a blank canvas, you can discover creative ways to arrange your seating that flow with the space. Framing the wedding vow the space with tall gold geometric stands and bountiful blooms in soft whites and creams with a touch of blush adds a touch of modern glam, as well as ensuring the styling is flowing from outdoor ceremony into the indoor dining & dancing.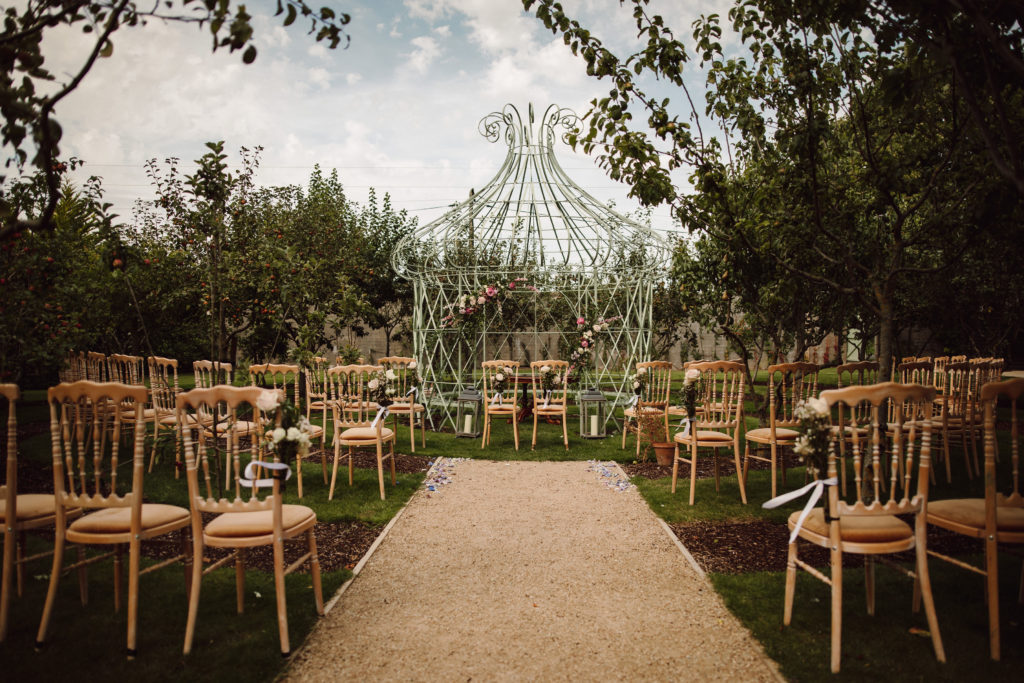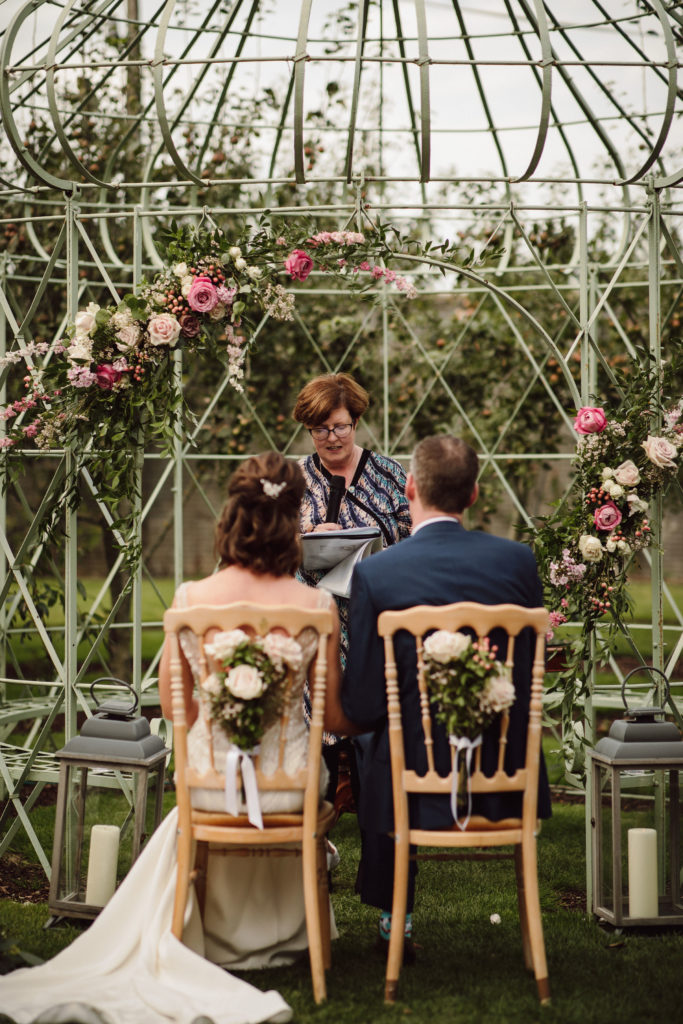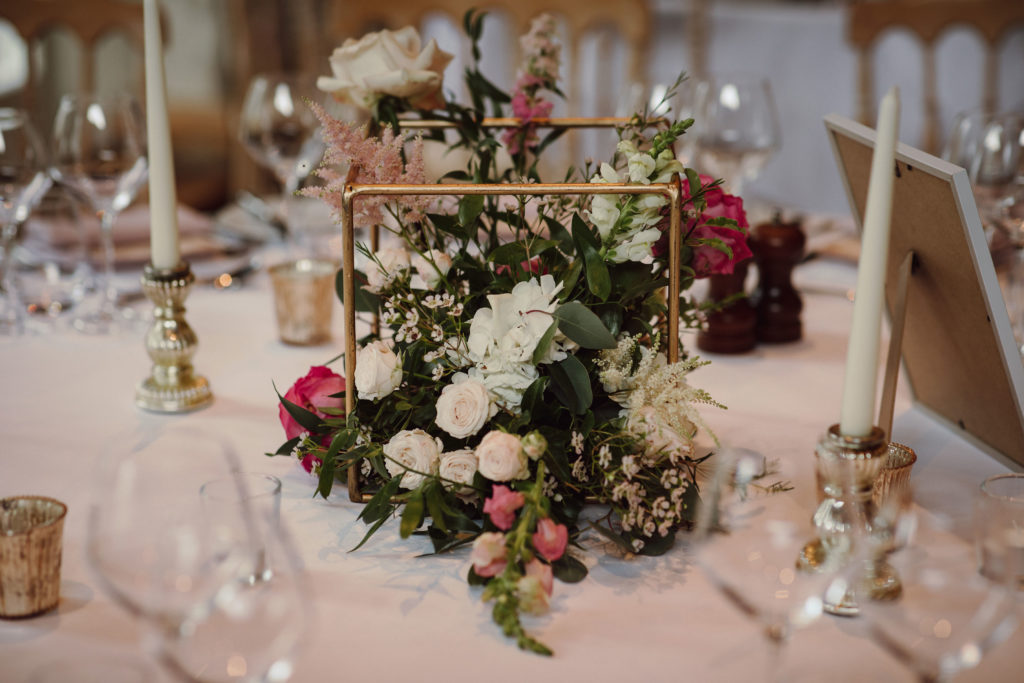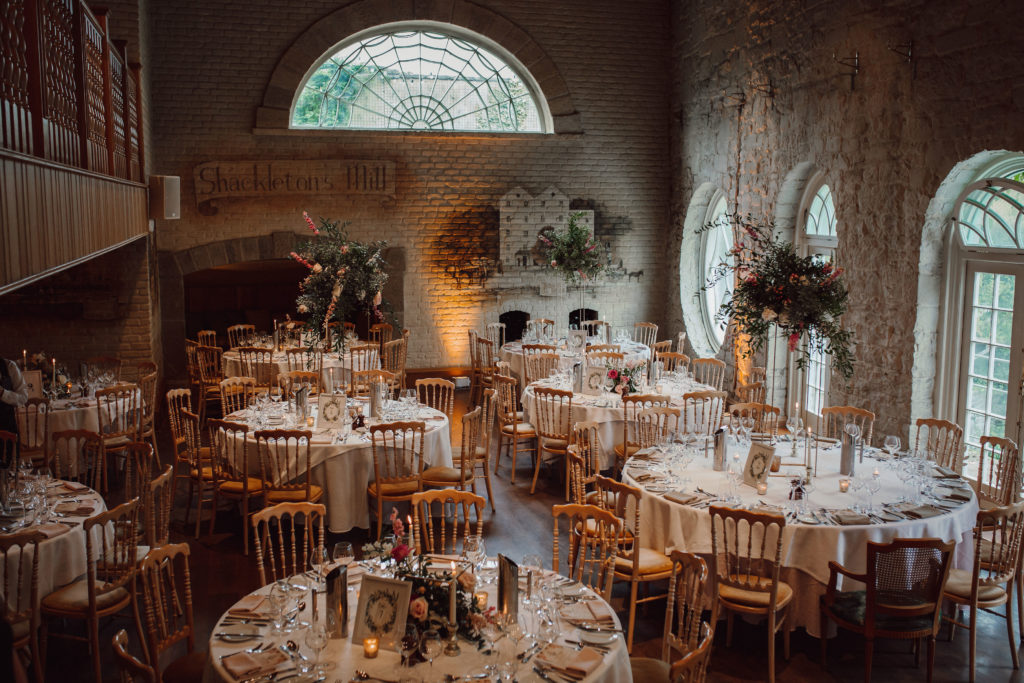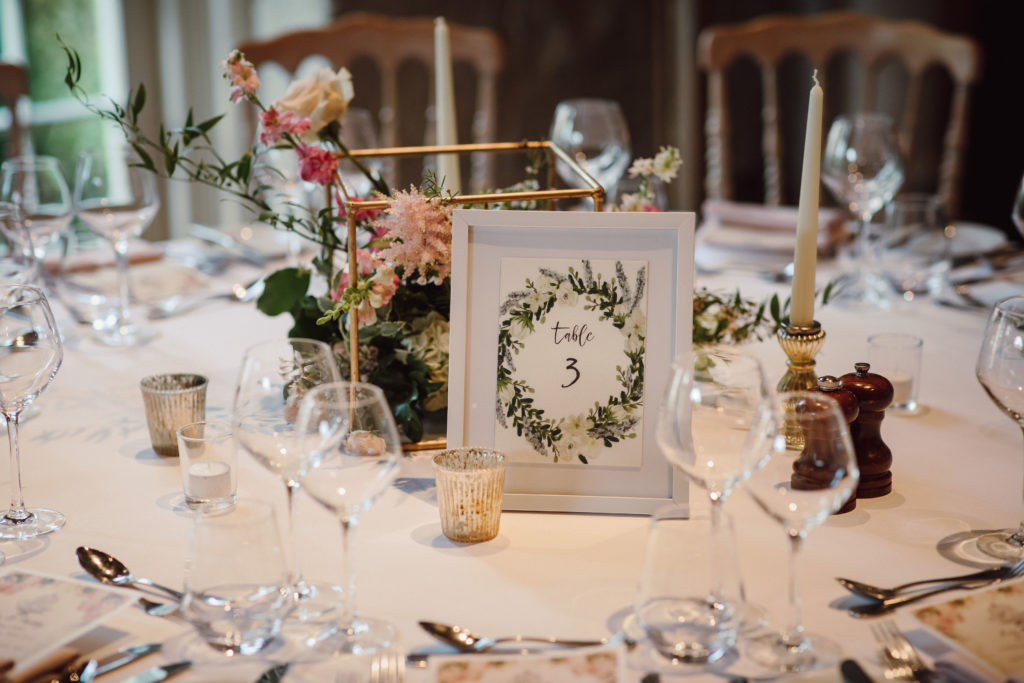 Late summer provides the perfect setting for 100 guest weddings, as the opportunities for outdoor ceremonies abound. An arch with delicate draping, or dripping with florals, provides a wow factor that every guest can appreciate. At this romantic Cliff at Lyons wedding, a whimsical green pavilion decked out in rosy blooms was the perfect backdrop for a beautiful ceremony.
One of the best aspects of a midsize wedding is sense of community it provides – there are just enough people for the party to take on a life of its own, but not so many that guests miss the chance to mingle and meet new people. If you worry that tall centrepieces will overwhelm smaller tables or disrupt the flow between tables, you can always change the design to include lower-height arrangements. A smaller group does not mean you have to sacrifice styling, and often you can utilise the space with layers of florals, candles, and special accents that really personalise the scene for you and your loved ones.
A 50 to 100 guest wedding offers all the same opportunities for stunning styling and an unforgettable celebration with family and friends as its larger counterparts. The opportunities for creativity and a sense of community, however, make it a wedding in a class all its own.