We absolutely love creating magical spaces for every type of wedding and we were so lucky to have played a part in Rina and Matt's gorgeous Indian themed wedding at Cliff at Lyons! One of our favourite parts of the design process is sitting with the happy couple and hearing about their style and vision before bringing it to life! Rina wanted the day to be filled with vibrant colours that would compliment her Indian heritage, leaving the colour palette to our creative team to work their magic!  Rina and Matt wanted to incorporate both Irish and Indian culture to their day, so they decided to have two ceremonies. Their beautiful day began with a traditional Irish church ceremony in Lady Chapel Church in Maynooth. Our creative team used a rich and enticing palette of marsala, burnt orange, soft pinks and vibrant green to design the floral arrangements, which included this breathtaking floral arch for their church ceremony which made a wonderfully romantic statement, not to mention a picture perfect backdrop!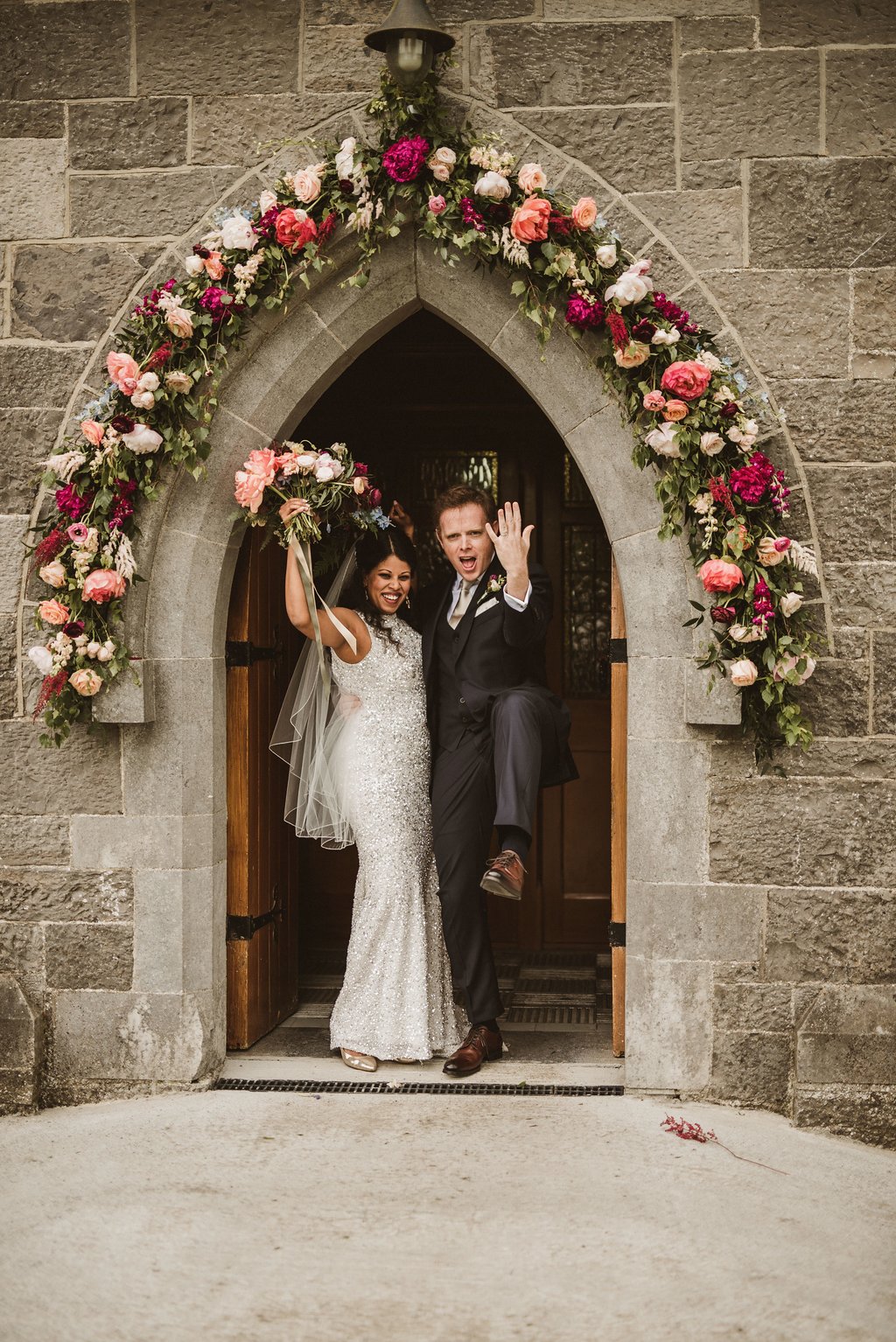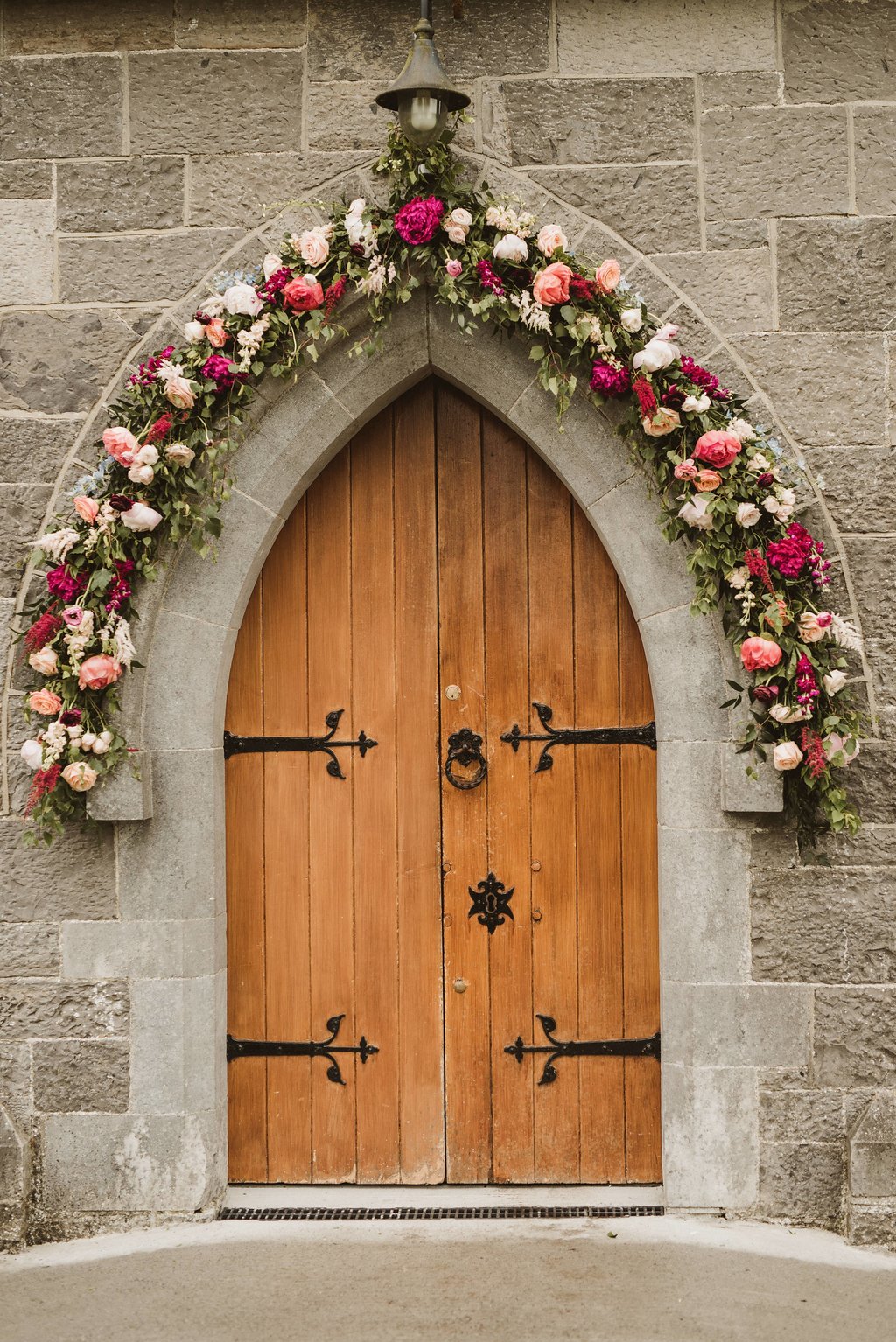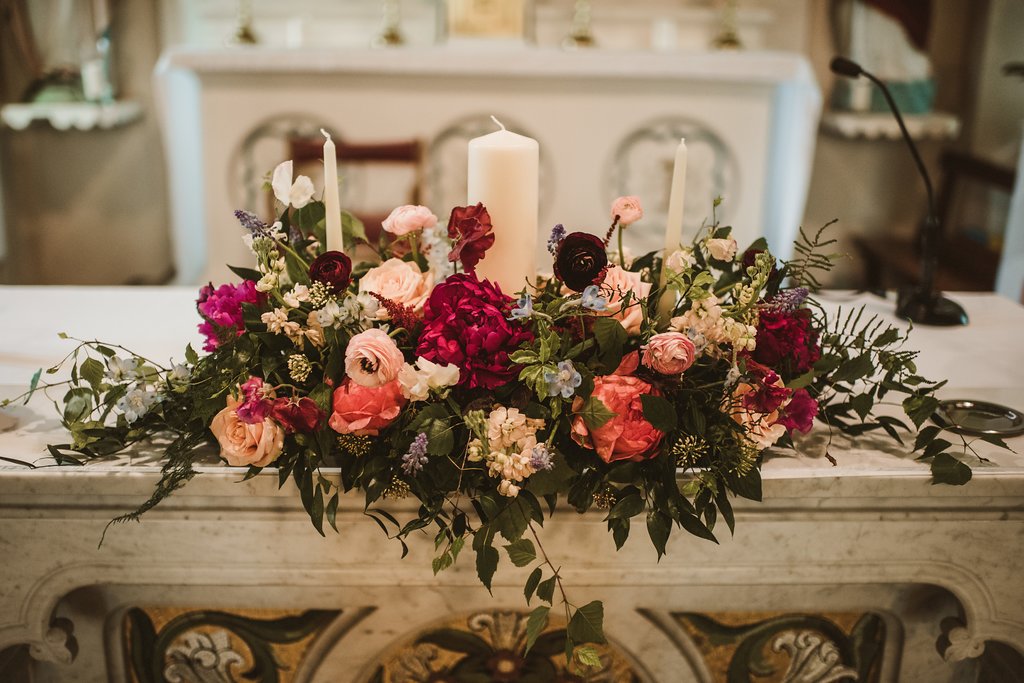 The second ceremony took place in the bright, beautiful Orangery at Cliff at Lyons, where the Groom arrived on a white Stallion! Rina and Matt wore the most beautiful Indian ceremony garments, out of this world with texture and colour. A breath taking colour palette of vibrant cranberry, soft peaches and burnt orange notes, along with wild foliage dressed these beautiful tall floral arrangements. A truly gorgeous ceremony in the most picturesque venue!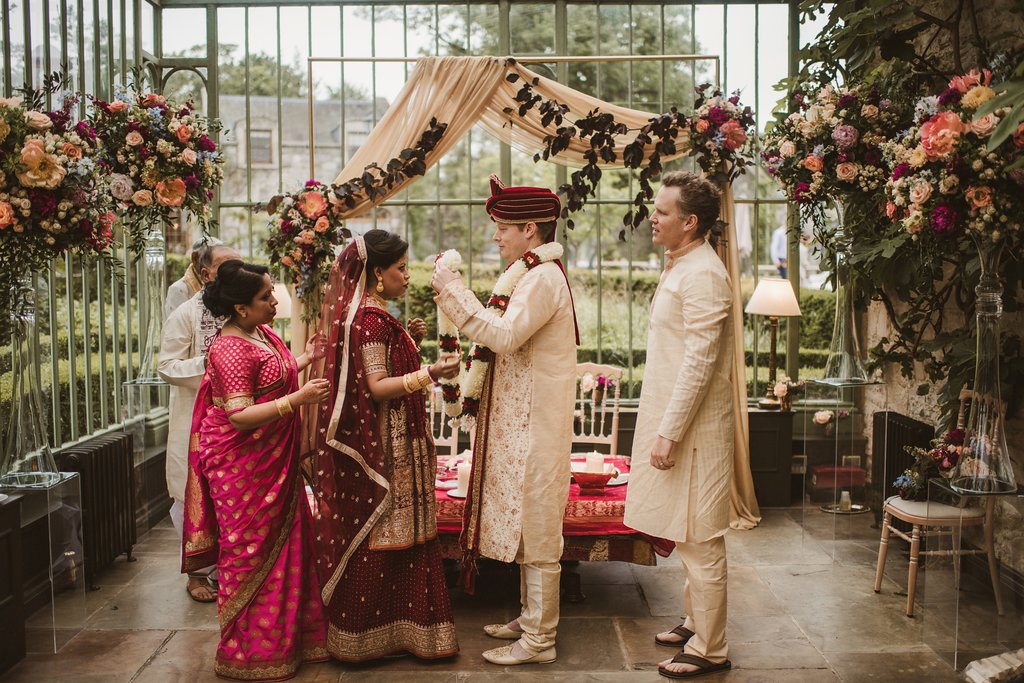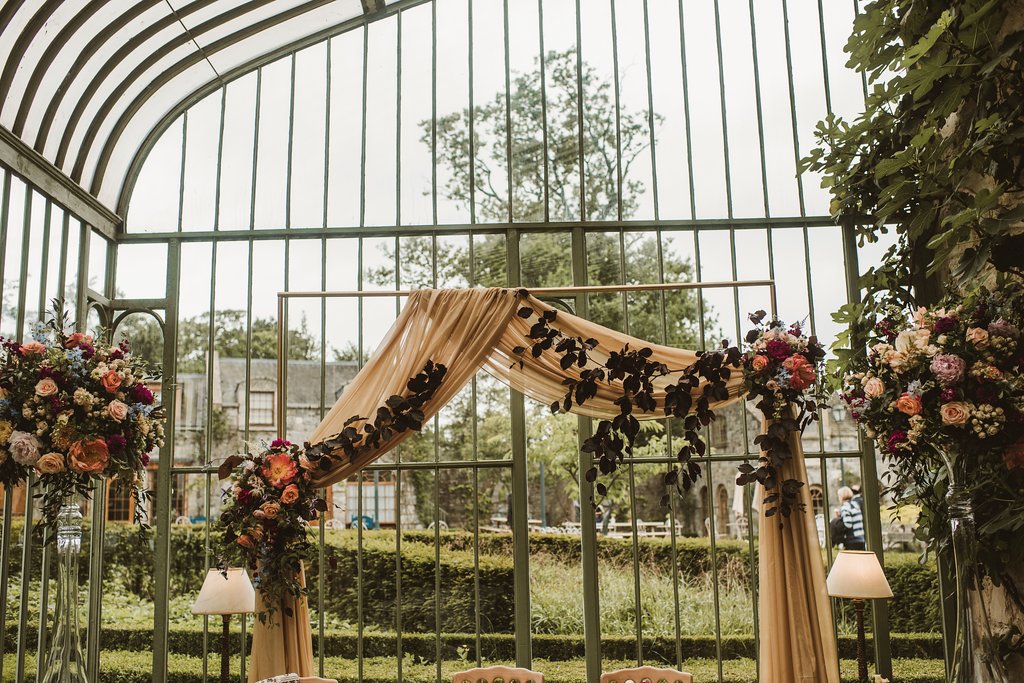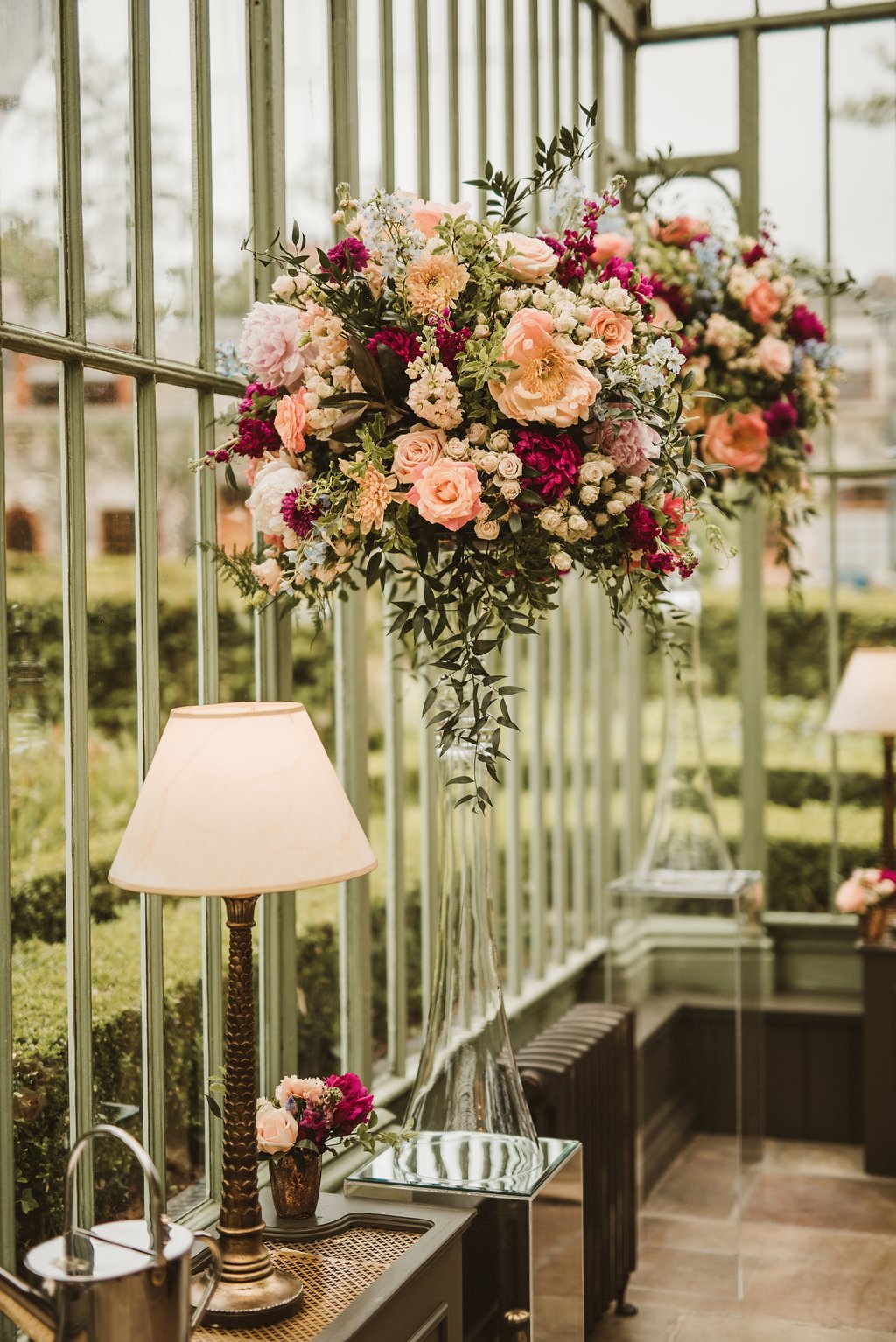 After the two beautiful ceremonies, Rina and Matts's gorgeous day continued in The Mill at Cliff at Lyons. A vibrant colour palette was essential when it came to designing and styling this stunning space. Bringing the vibrancy of fresh flowers, oversized balloons and bright bold accessories to a room is just as exciting for us to create as it it is for your guests to take in! A gorgeous colour palette of marsala and gold was used to dress this gorgeous room. It is elegant, unique and perfect for all year round! The Mill at Cliff at Lyons is such a decadent venue with wonderful high ceilings and windows and we just love coming up with fantastic new designs for each unique wedding in this truly stunning venue.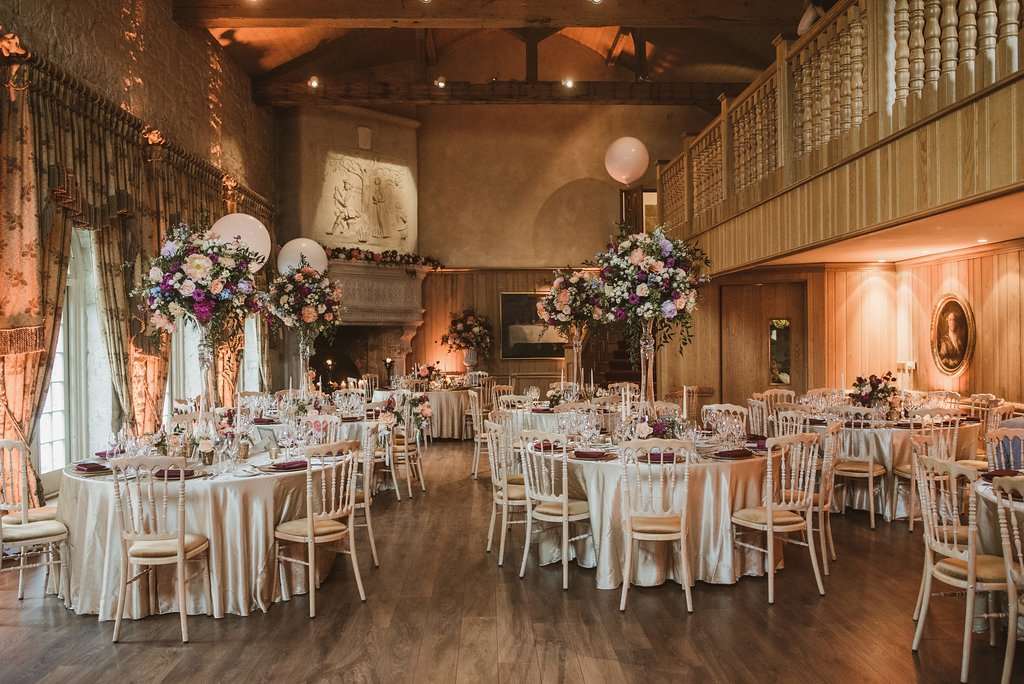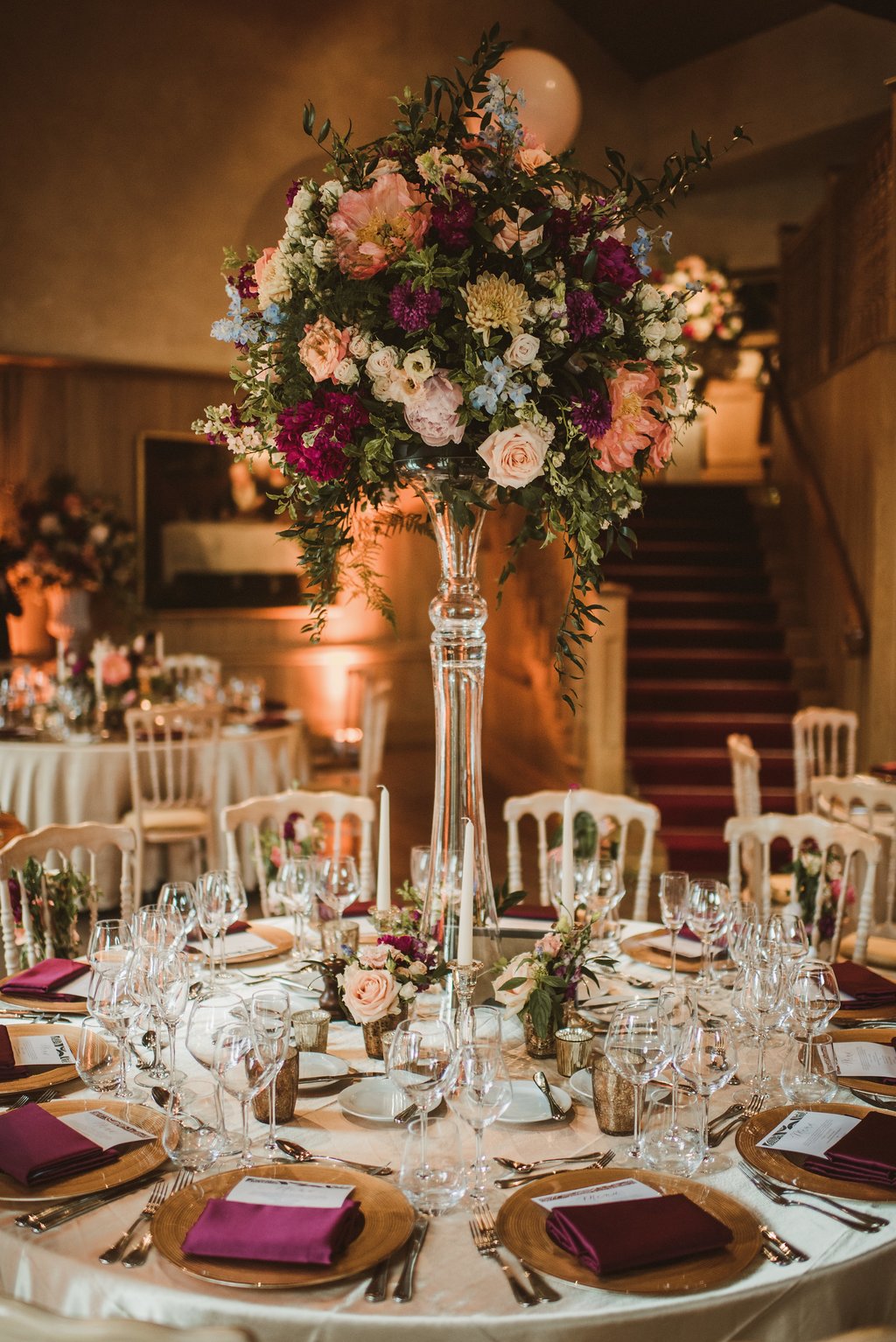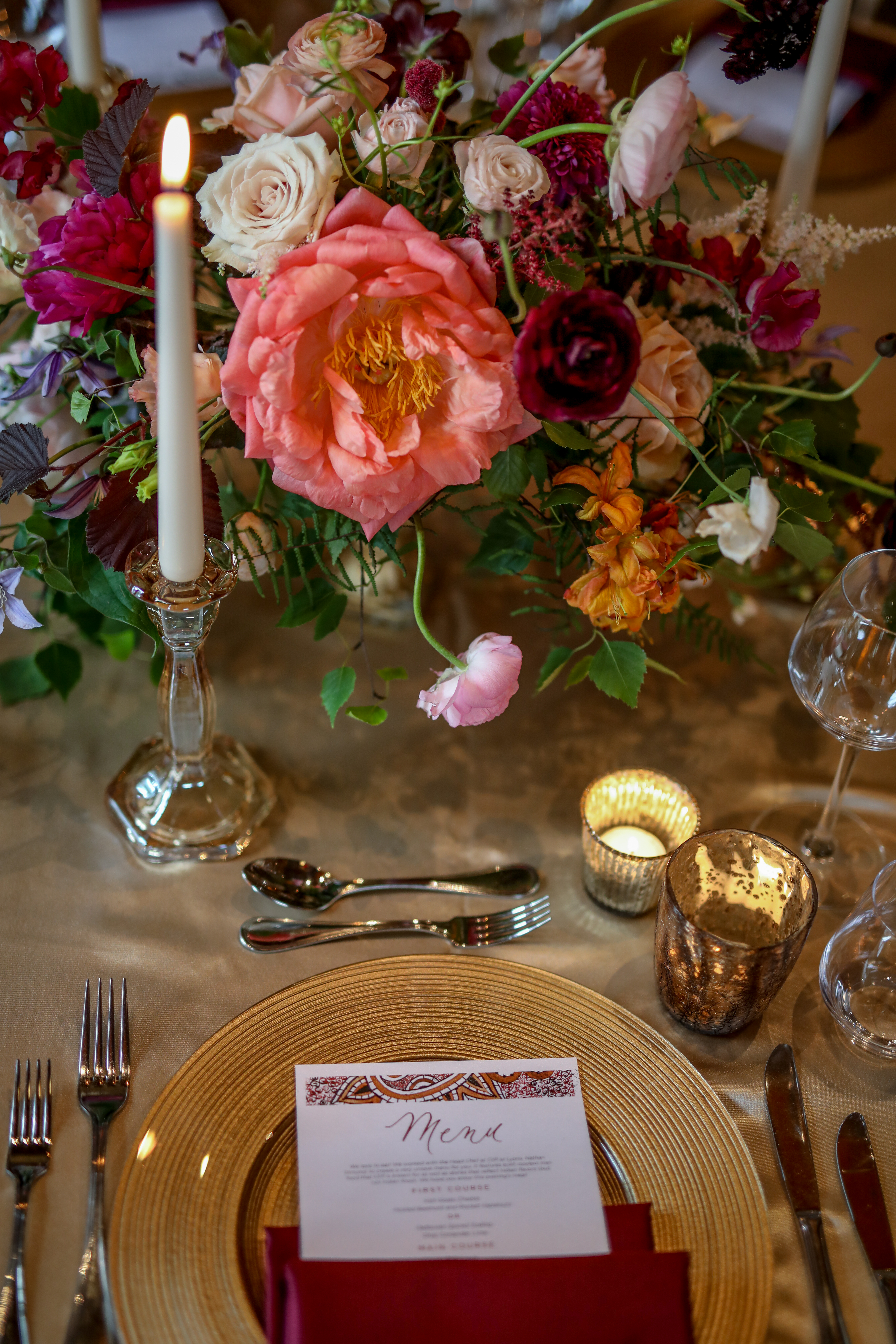 We are still so in love with these beautiful bouquets that our wonderful team of florists designed and hand crafted for Rina's bridal party. From soft sultry notes of peach and pink to beautiful bold shades of blackberry, marsala and red, these exciting and romantic bouquets were out of this world with the texture and colour, the perfect fit for this unforgettable day!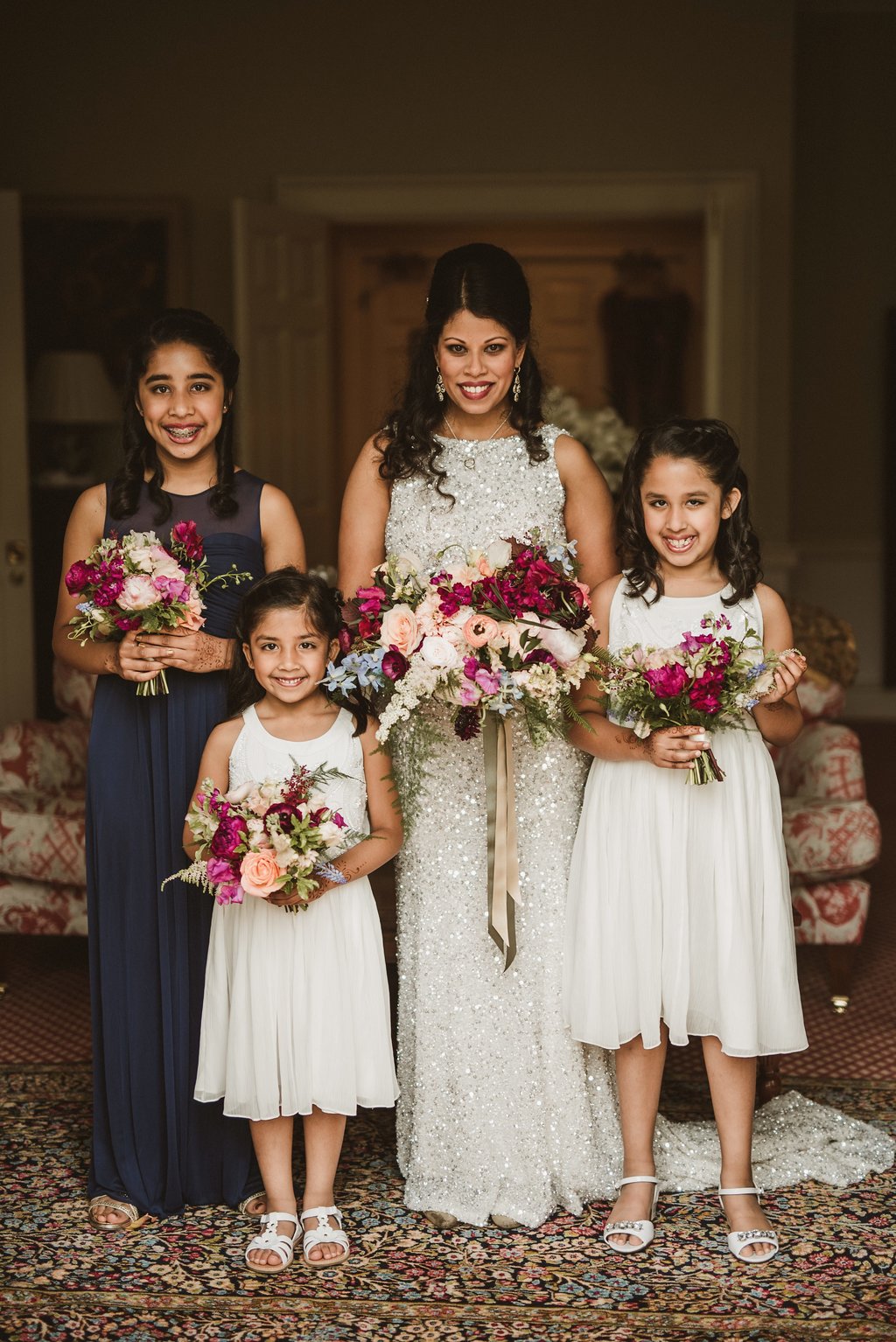 Venue https://cliffatlyons.ie/
Photographer https://mywed.com/en/photographer/dareknovak/