We are truly the luckiest team in the world to play a part in every type of wedding. Bringing your style and vision to life and creating magical, memorable moments is what we do; And Tania and Rob's special day was no exception! Tania, Irish born and bred, moved over to London where she met her soul mate, Rob. The lovely couple wanted an Irish wedding that would incorporate both Tania and Rob's cultures. The beautiful traditions, the style and sophistication, the scenery, the romance, the laughter and the good old Irish craic made this destination wedding awe-inspiring as the couple celebrated with over 200 guests who travelled from near and far. The stunning grounds of Carton House set the stage for the most beautiful marquee, set on the lawn overlooking the lake.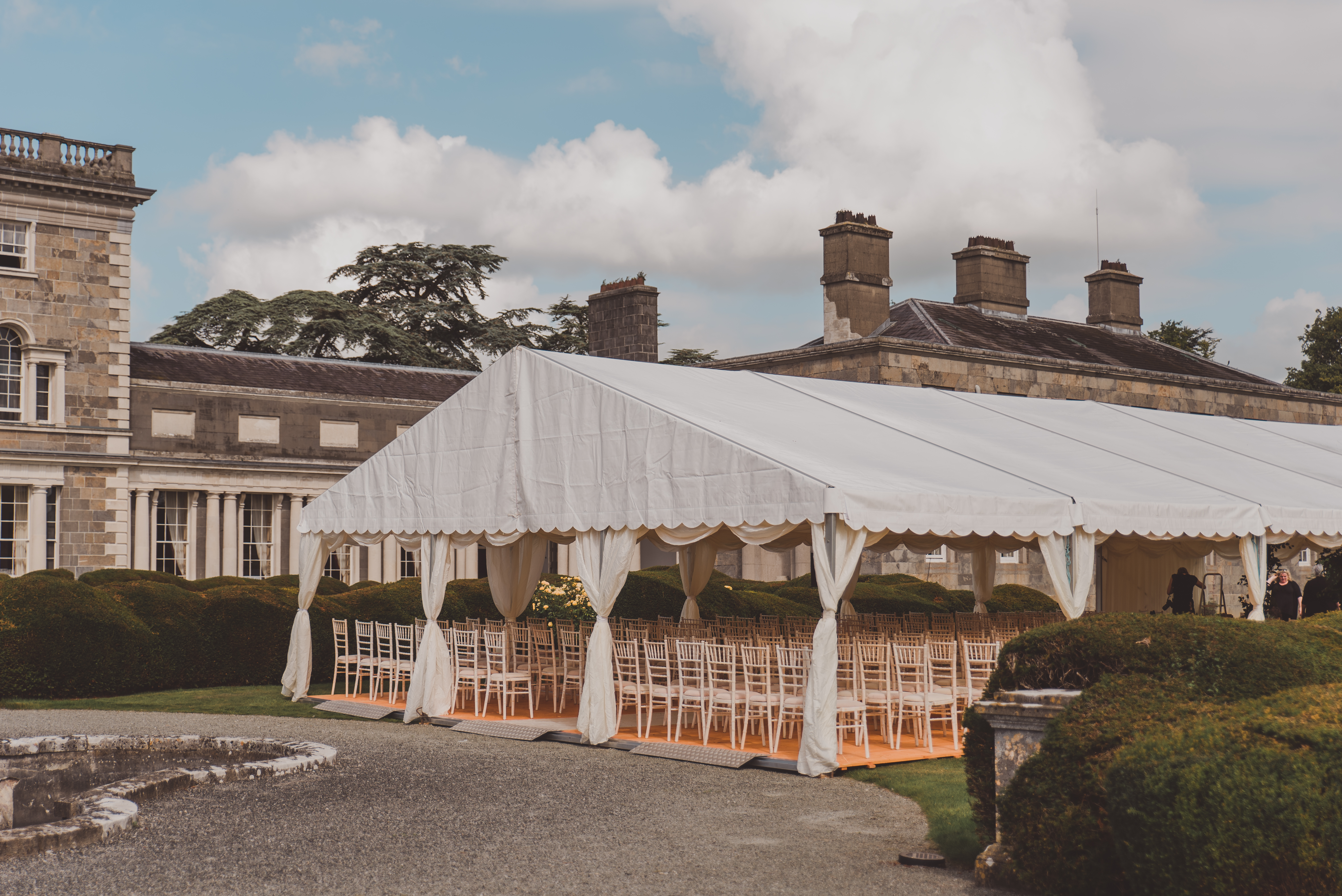 This stunning marquee was dressed using the softest and most romantic palette of pinks, peaches and creams. Wild floral urns adorned the entrance to this beautiful marquee, setting the tone for this romantic ceremony. Tania and Rob wanted a traditional Jewish ceremony, inspiring our team to create a beautiful wild, floral chuppah. It is a tradition in Jewish wedding ceremonies, representing the home the newly weds will build together, how beautiful! We were drawn a wild, organic look but still wanted a romantic and soft feel, resulting in a soft colour palette of delicate shades of pink, peaches and creams contrasted with organic, Irish foliage.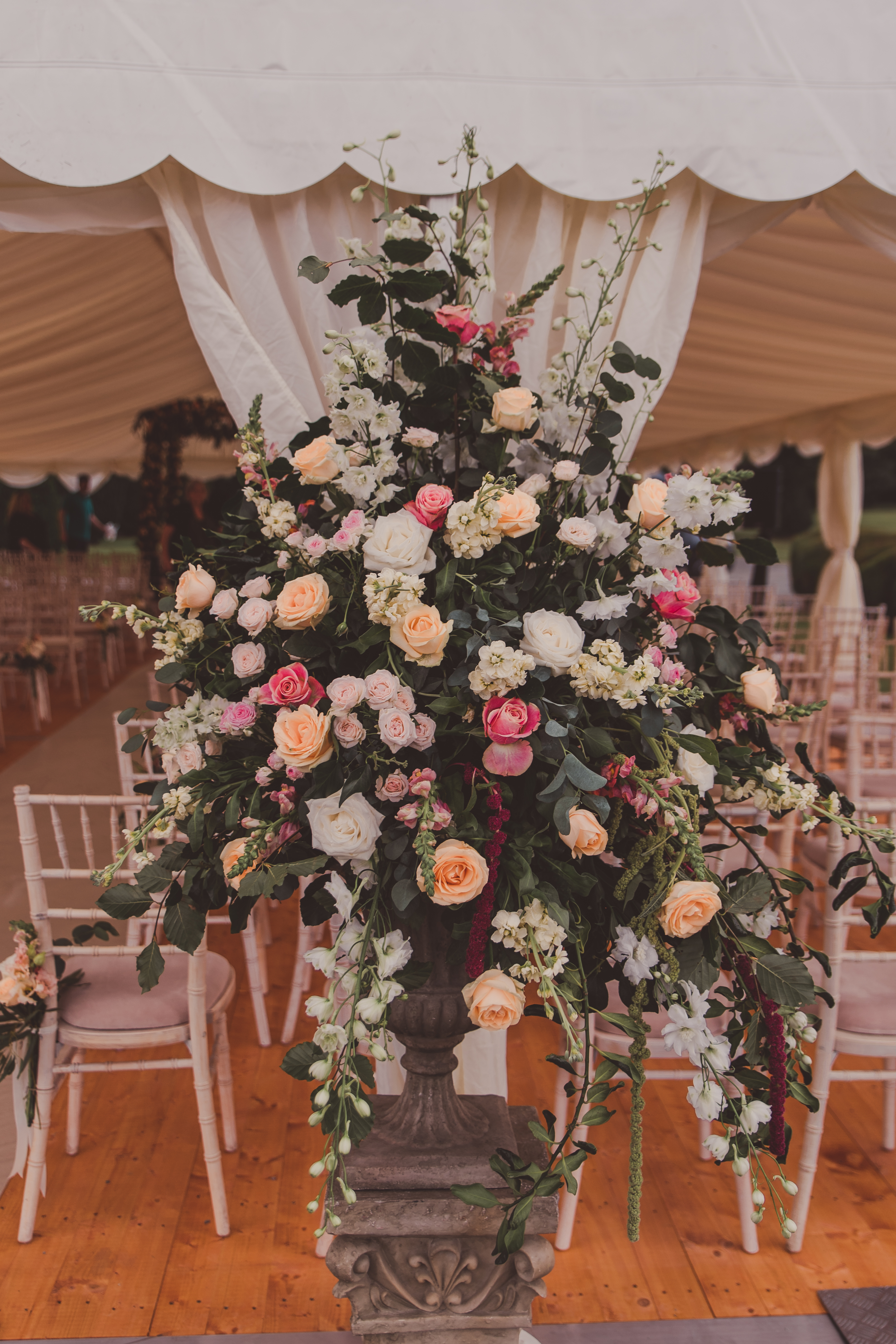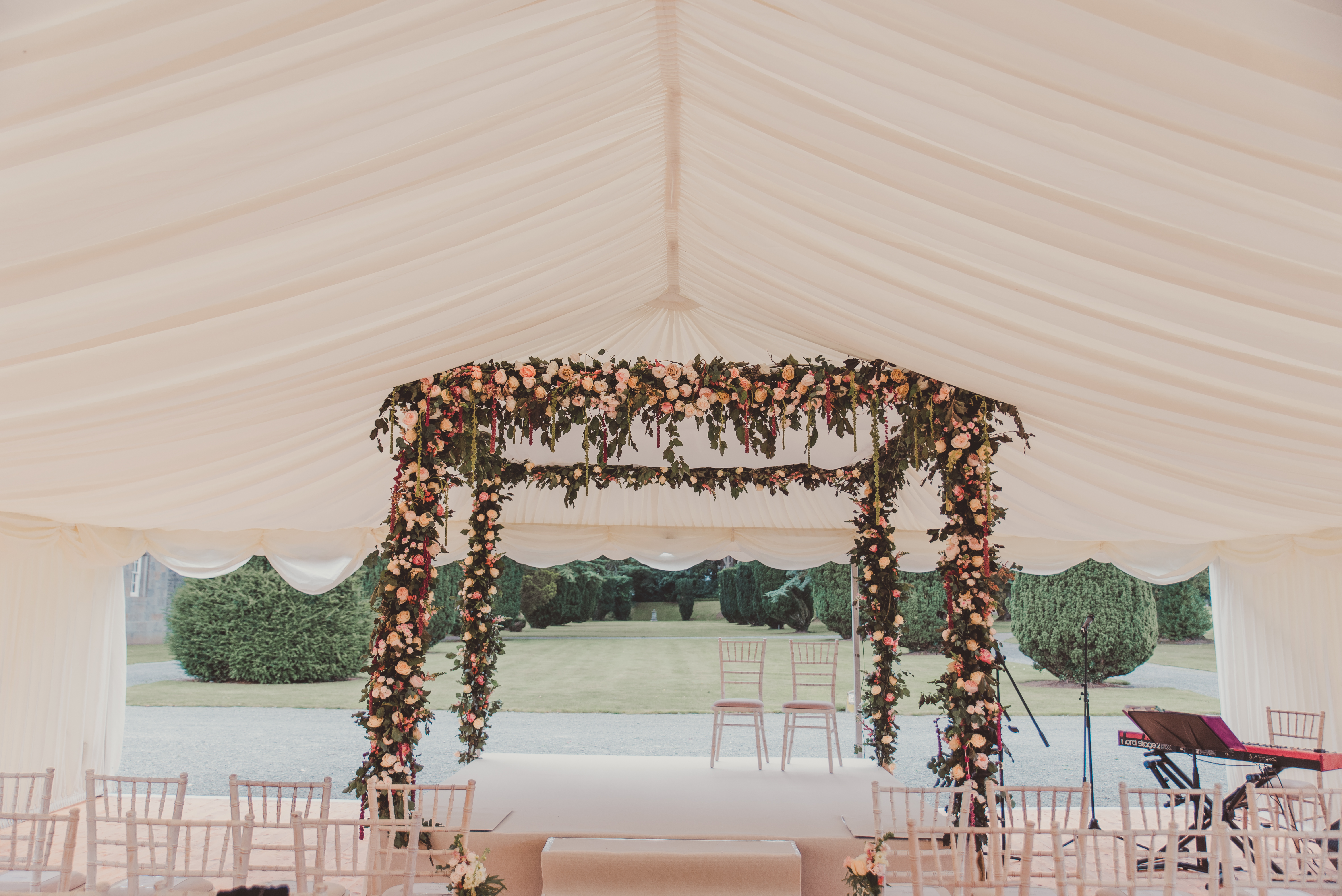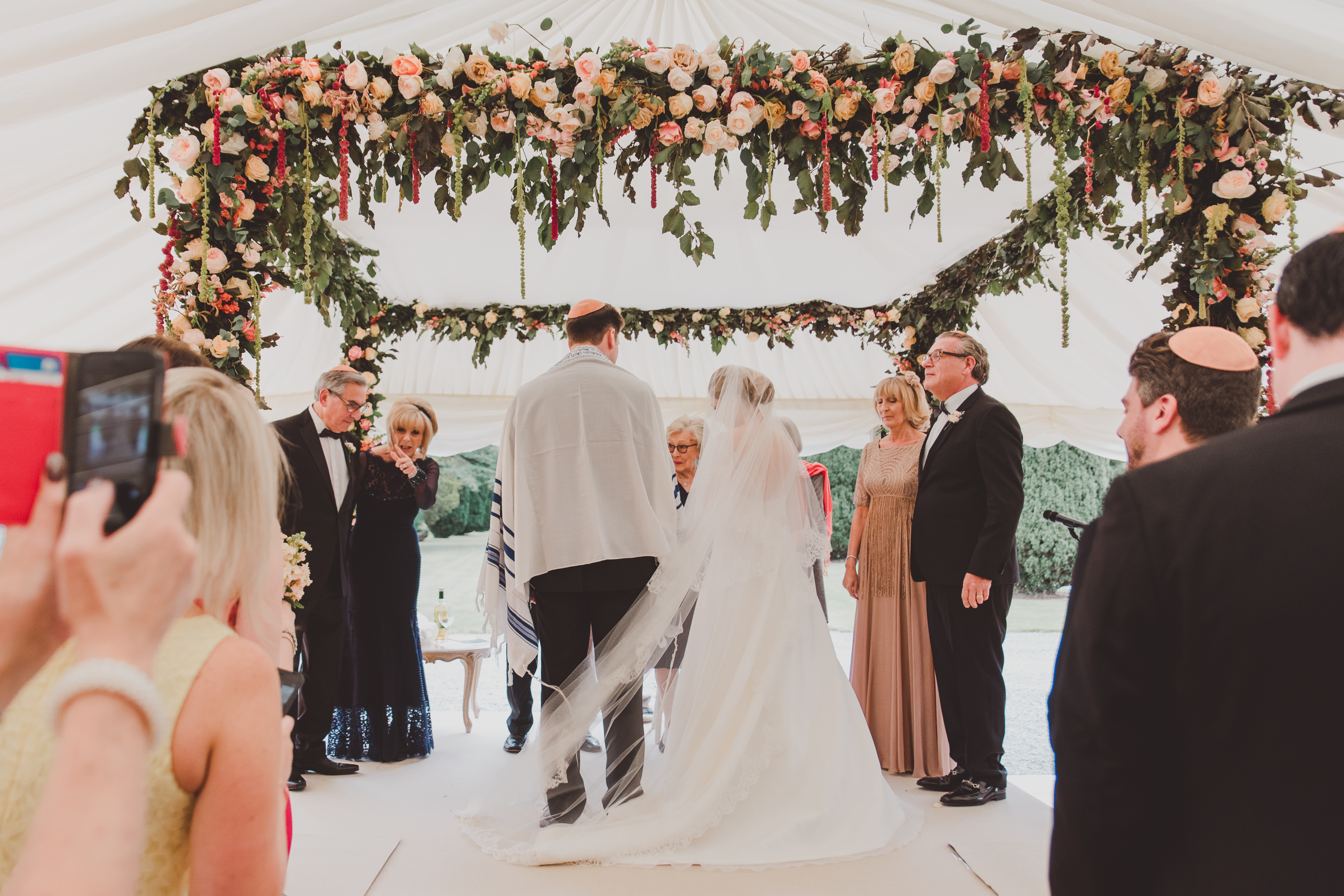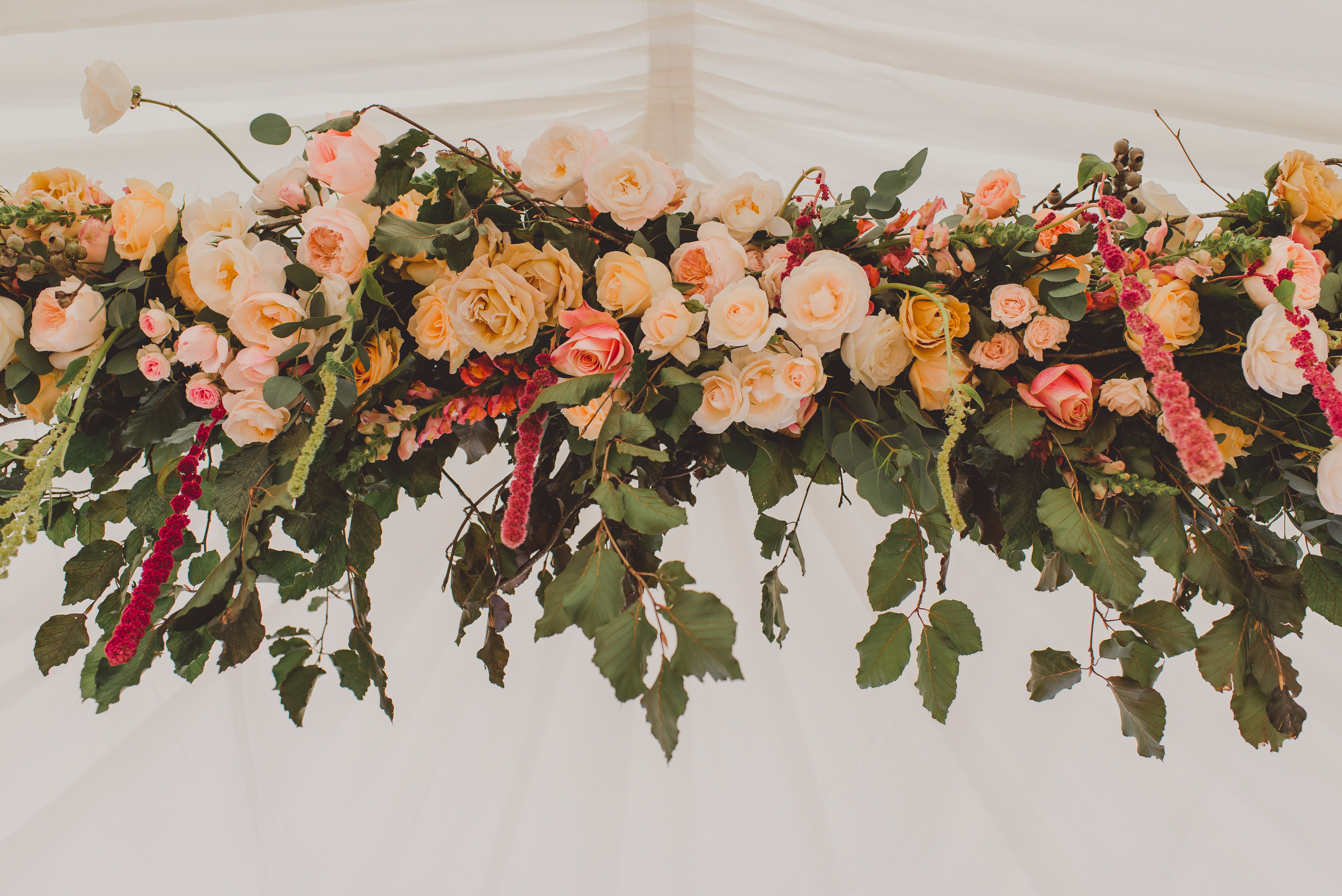 Our elegant chiavari chairs were used to dress this gorgeous ceremony, adding a stylish touch to this stunning space. Beautiful pew ends dressed our chiavari chairs, with a gorgeous colour palette of soft peaches, pinks and vibrant green foliage. We scattered delicate blush petals to add an extra touch of whimsy to this romantic ceremony.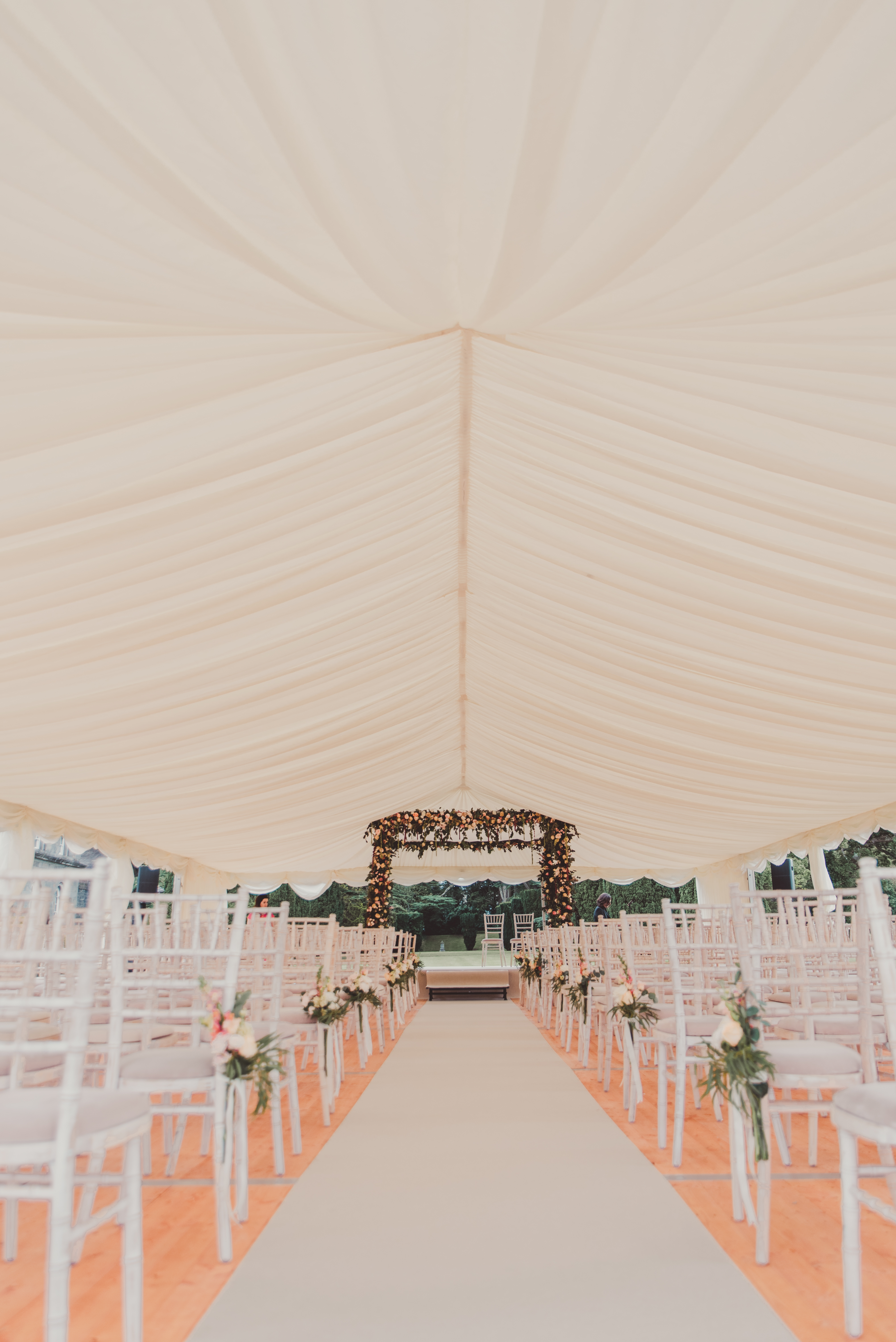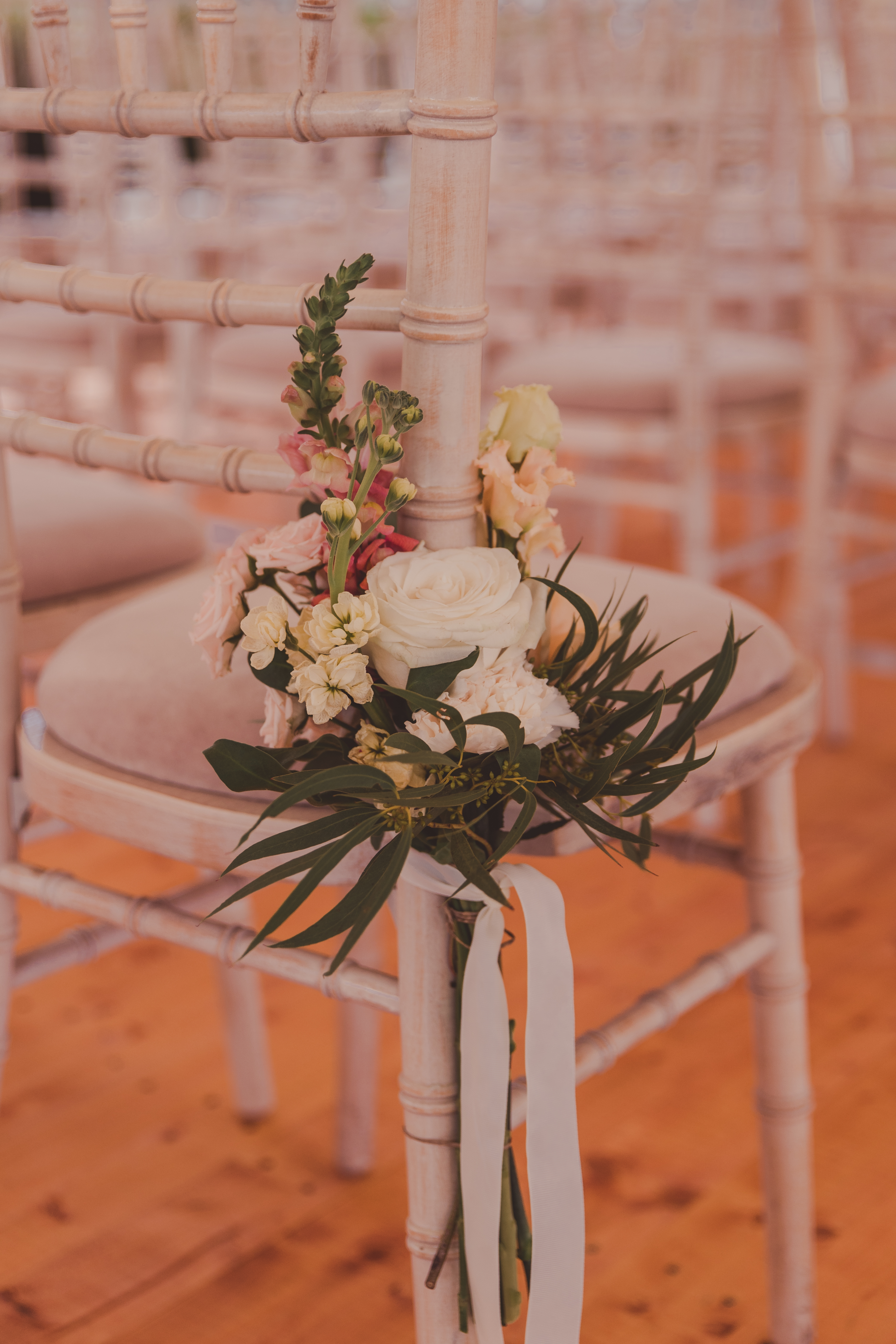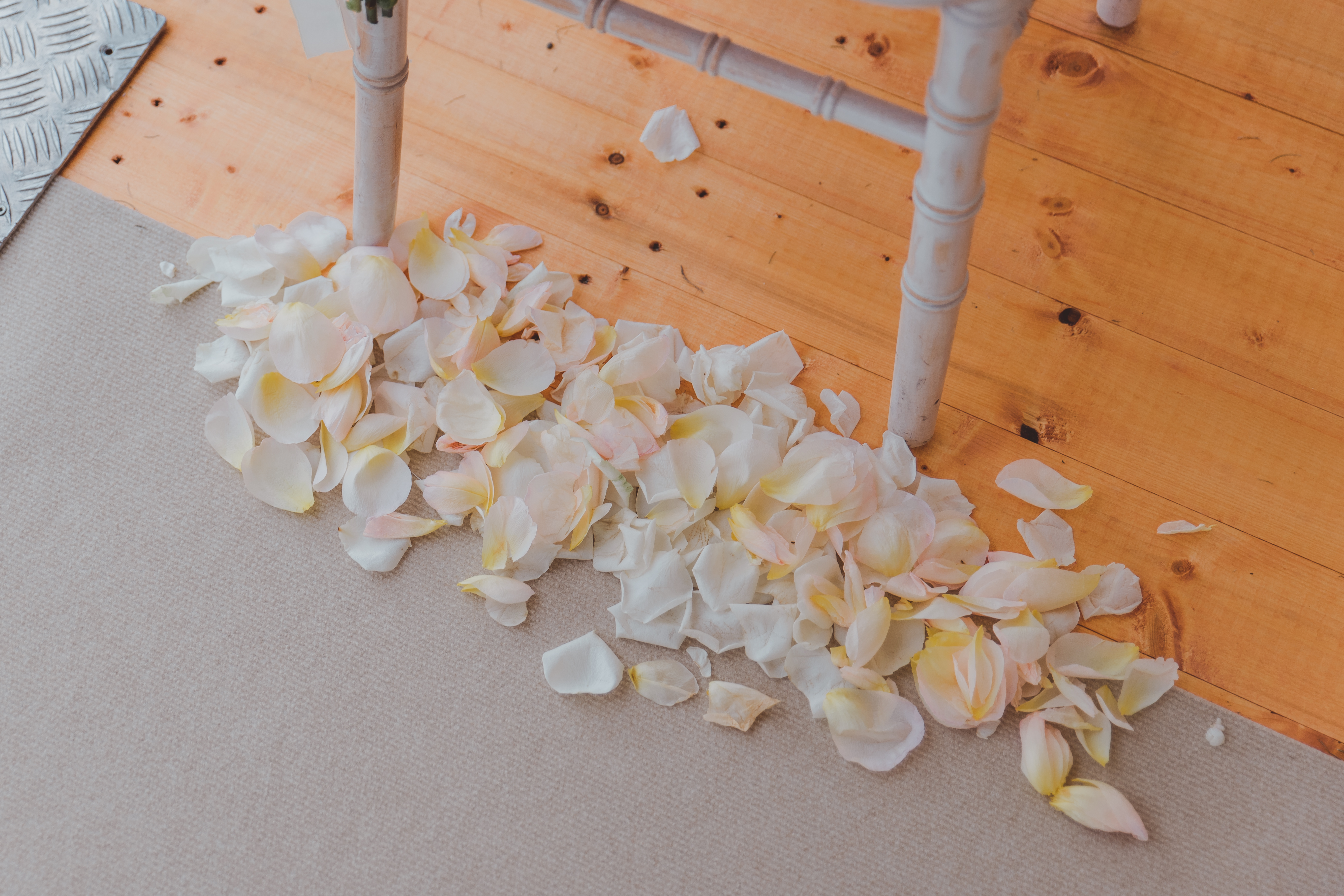 Tania and Rob's beautiful day continued in the stunning Carton House where their wedding reception took place. A warm colour palette of cream, golds and delicate blushes was employed to enhance this decadent dining area. Gold Glass Pillar Candle Holders, smoked glass taper candle holder and Mercury T light votives created layers of candlelight to add a whimsical glow to the tablescape. Floral arrangment of different sizes, beautifully designed by our team of florists added the finishing touches to this beautiful space.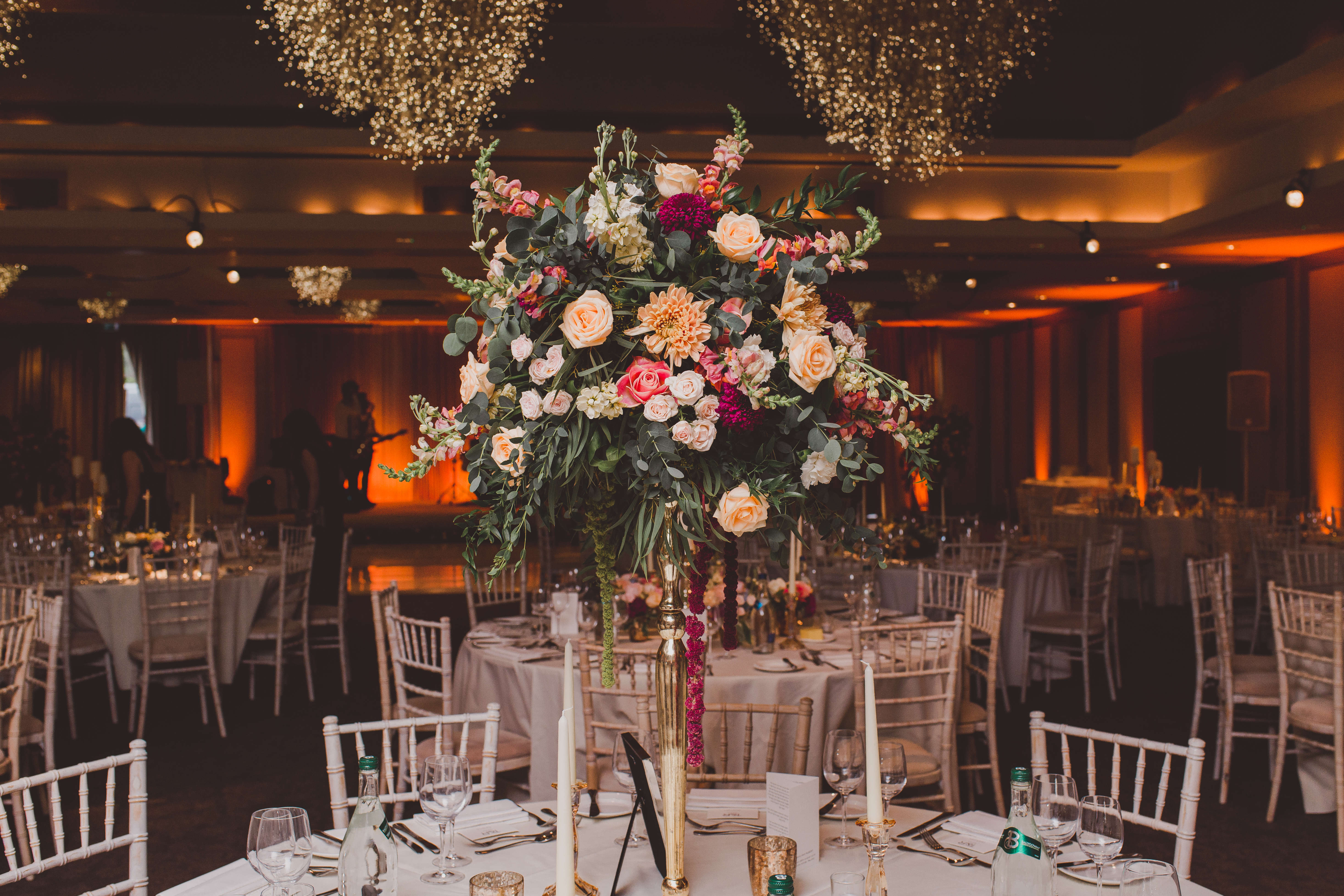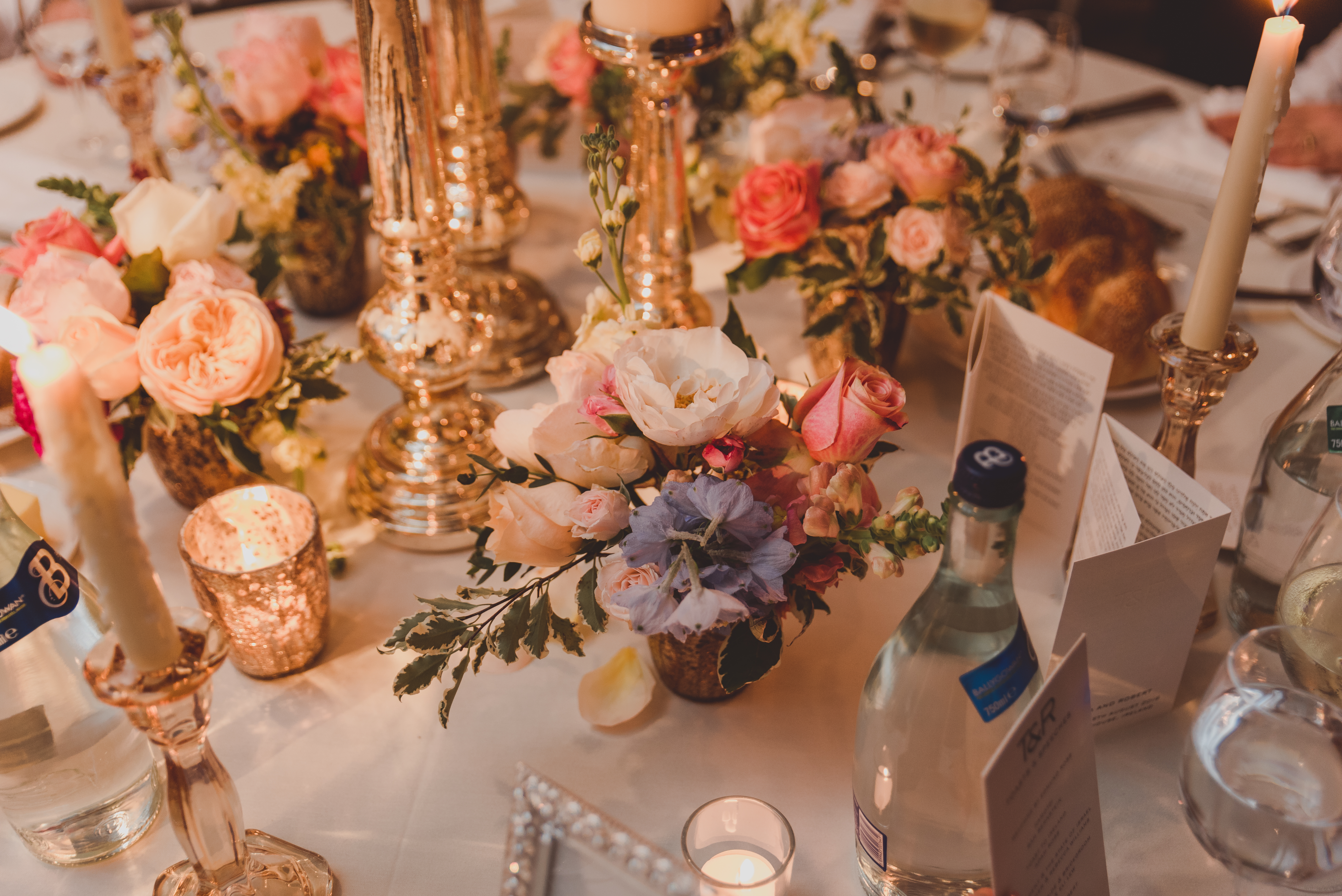 A truly beautiful day and we are so thankful for letting us make your wedding dreams come true!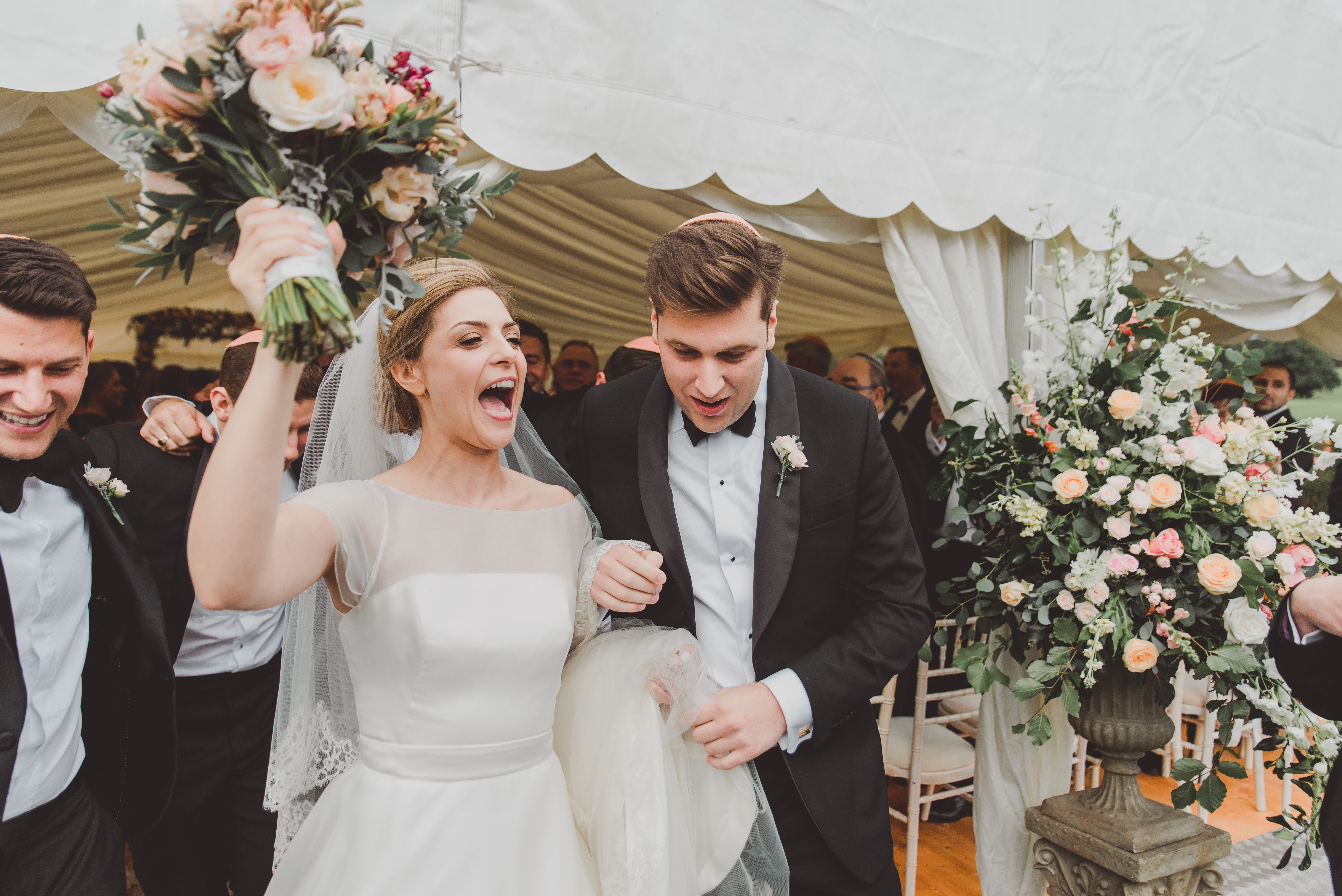 Carton House https://www.cartonhouse.com/
Beautiful Images by Weddings by Kara  https://www.weddingsbykara.com/