Perhaps you've been designing your dream wedding in your head ever since you were little. Or maybe you didn't give it much thought at all until you got engaged and started pouring over Pinterest inspiration boards. Or, okay, it's possible that while your wedding is fast approaching, you just haven't given much thought to how it will look — and listen, no judgement here!
Styling a wedding is an artform in itself, a delicate dance to pull all the right elements together, tell a story, and transform a space. Like interior design or a fashion line, the little pieces come together to create a cohesive vision that enhances, rather than eclipses, your personality. 
Depending on who you ask, there are a million and one different aspects of the design that will make or break the space. Some will argue "it's all about the florals!" while others insist you "make your ceremony backdrop the statement piece!" and "don't forget about draping! The fairy lights! The pew ends!"
But the one thing that ties all of these details together? The wedding tables in the reception space. A well-styled table showcases your florals with flourish, seamlessly blends your colour palette, and allows your guests to bask in the glow of your thoughtful design (as well as some strategically placed votives.)
Not only is accessorising your wedding table is one of the effective ways to create a unique experience for you and your guests, it's also surprisingly easy once you know how. The Frog Prince team has broken down some of our favourite table styling tips below.
Style with the Season
Our designers recommend taking inspiration from the season of your wedding to design a dreamy wedding table. First, decide what colour palette you would like to feature on your wedding table. When it comes to decor, less is definitely more, so sticking with two or three colours will be the most effective. 
Warm tones, such as luscious berry branches and plum hues, work well for autumn, while soft blues and pale purples suit for spring. To make a specific colour work year-round, be strategic in the shade you use, and try it in a pastel for fall and winter weddings, or a brighter, more vibrant tone for spring and summer.
The time of year can also guide your floral choices, as this not only creates a more natural setting, it's also easier to source greenery. Some blooms are only available for part of the year, so embracing what's in season will ensure better quality and be more affordable than sourcing something that isn't.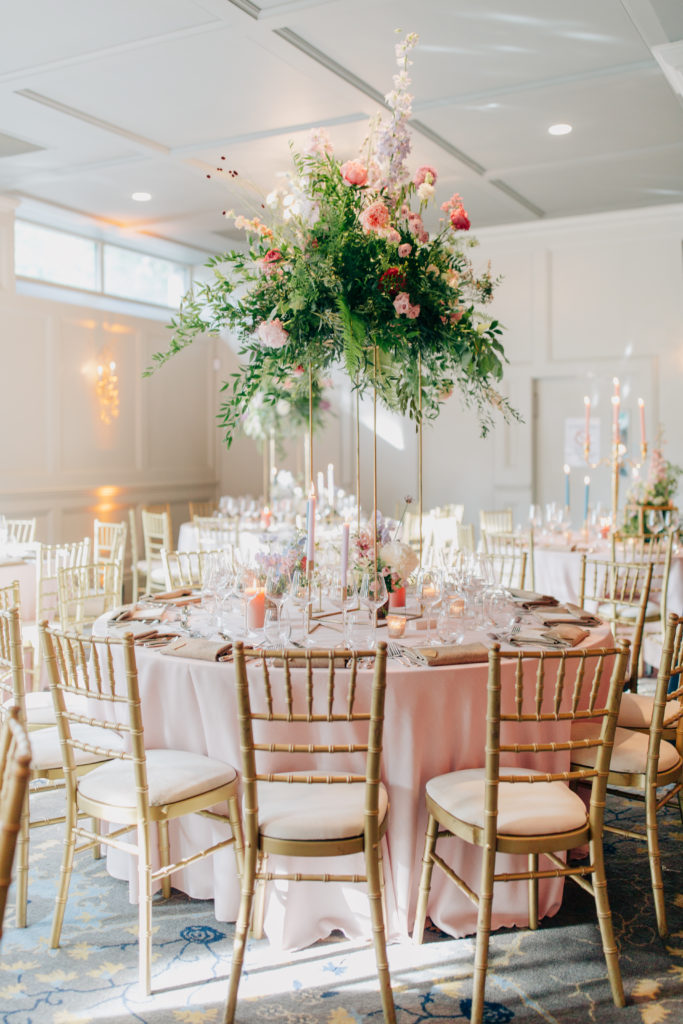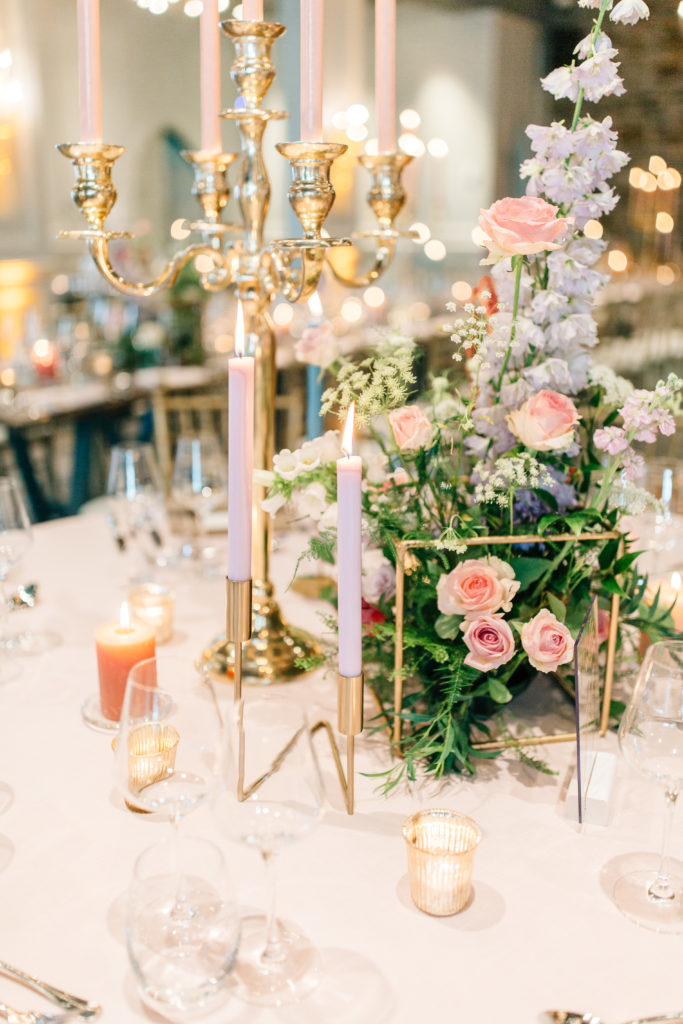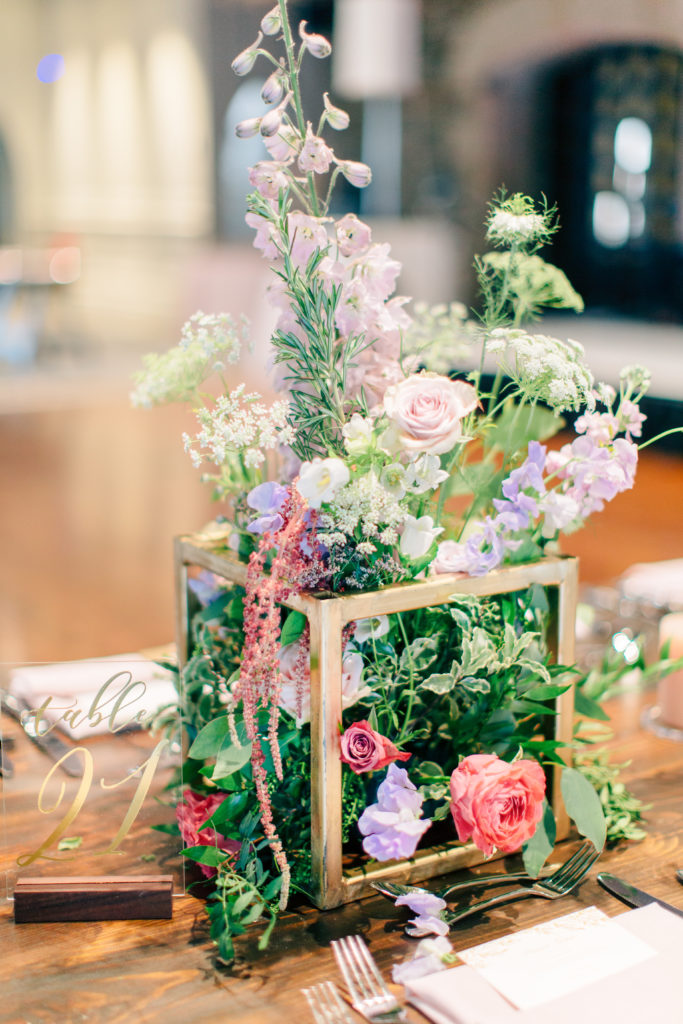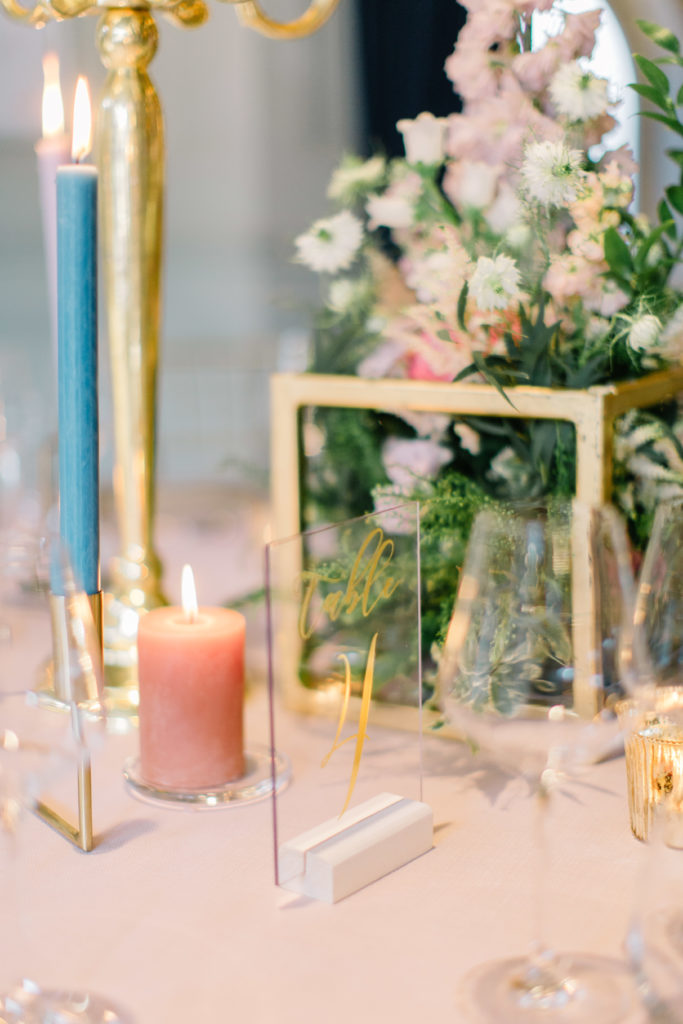 Photos Courtesy of Niamh Smith
Let it Glow
The trade secret to transforming your wedding tables is lighting. It's a key element in creating an intimate setting at your wedding table. Candles — whether votive, pillar or taper — add an aspect of warmth and relaxation, and using a variety of candle heights creates dimension and character to any tablescape.
Hanging Edison bulbs at different lengths above your table invokes a touch of magic that is perfect whether you're going for a vintage vibe, a pared-down aesthetic, or you simply have limited table space. To create a more rustic atmosphere, add mason jars, as well.
Wedding fairy lights are another popular option to give the table a glow that looks beautiful in pictures, and keep the tables well lit, so you can avoid harsh overhead lighting. Filling a bell jar full of dried foliage, moss and fairy lights can transform any centrepiece at your table.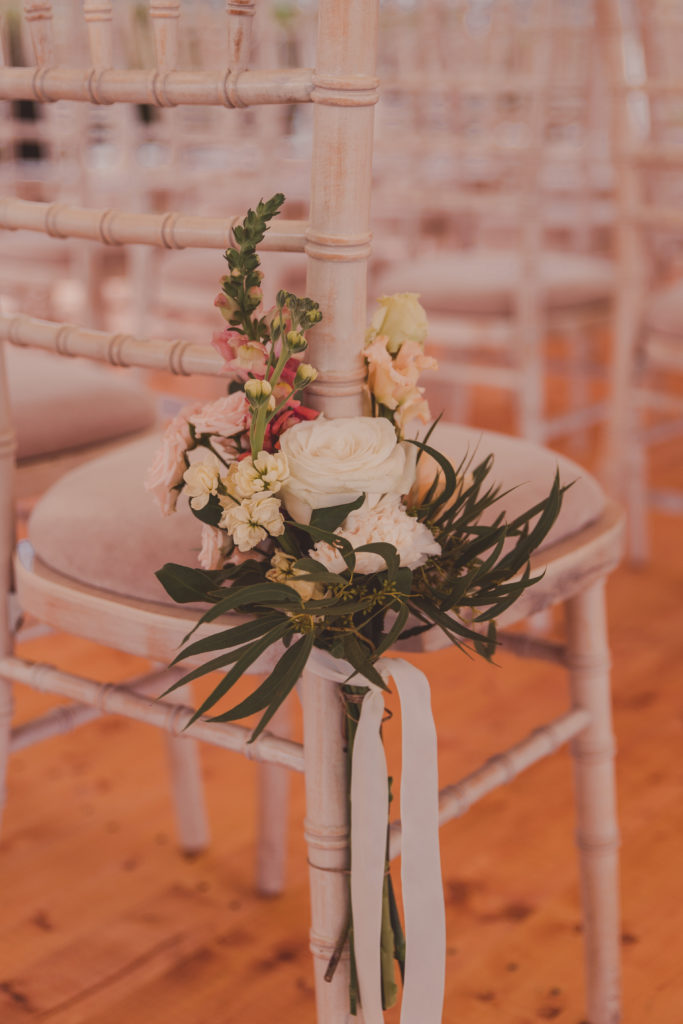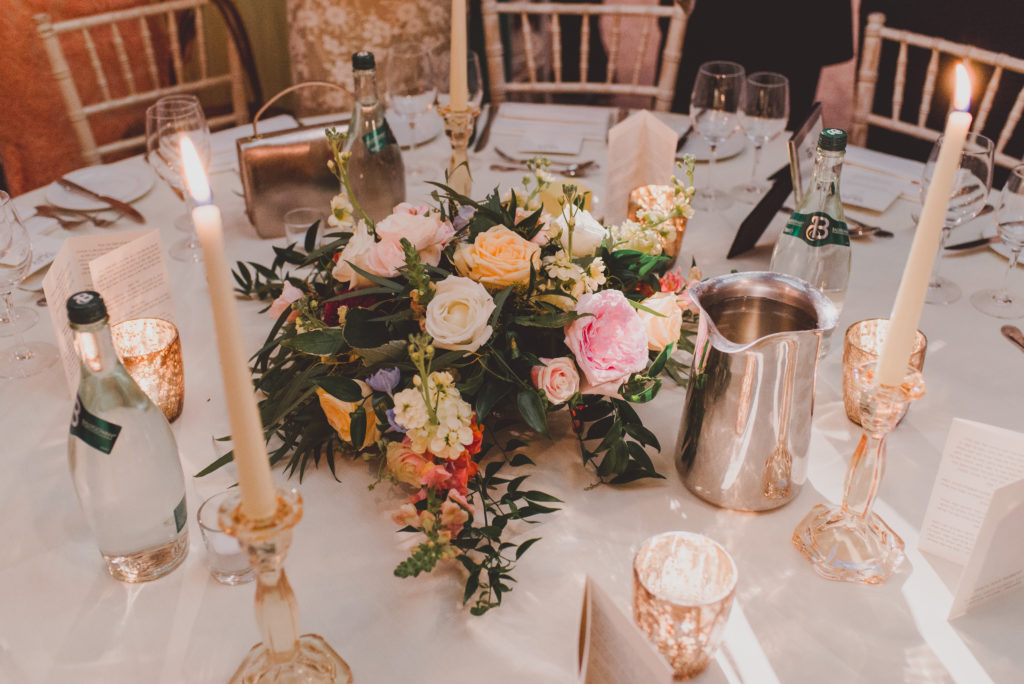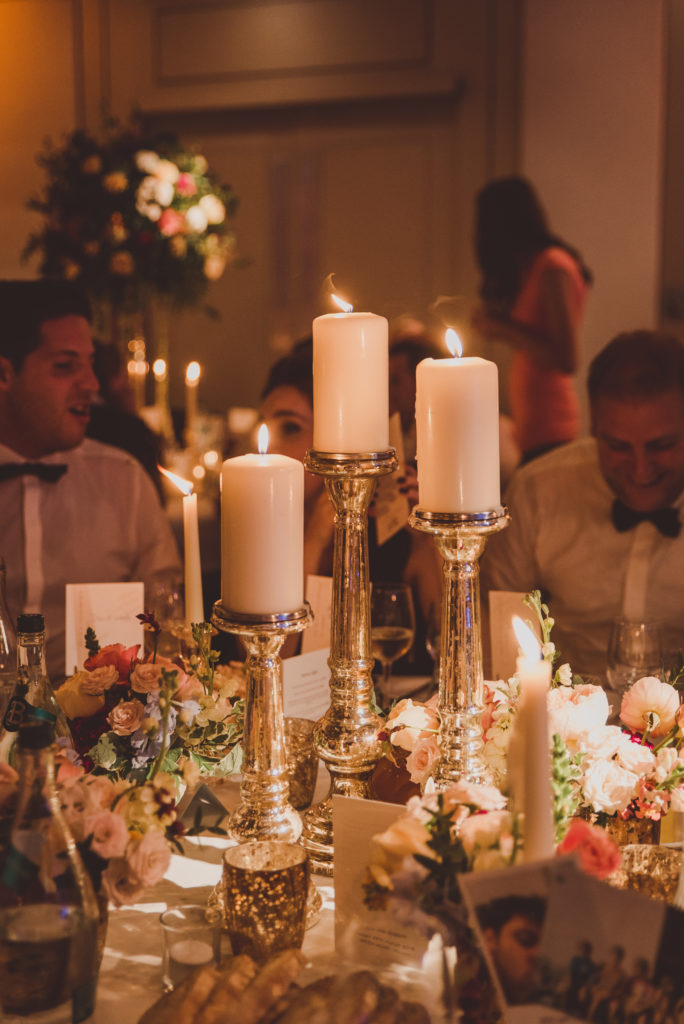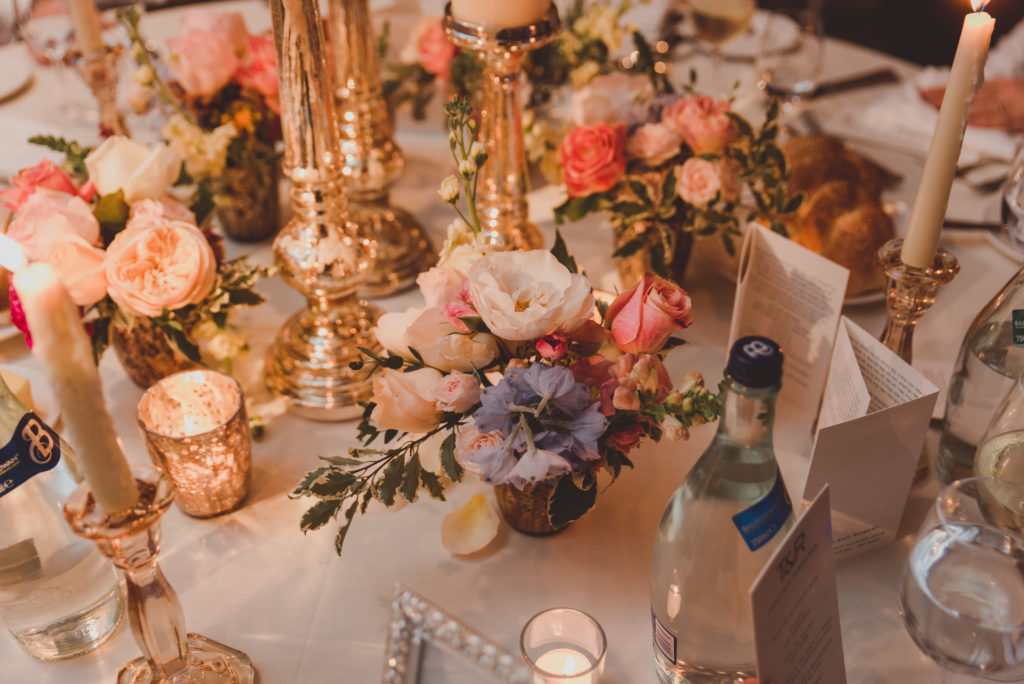 Photos Courtesy of Weddings By Kara
Flower Power
Floral arrangements can really set the tone for your wedding and help tie everything together. Choosing your arrangements can be as big a task as choosing your wedding dress, but don't worry — it's also as exciting and rewarding. 
Take inspiration from the season, or use the meaning behind each individual flower to create an arrangement that is personal to you and your partner. Depending on your style, you can choose from simple single stems, romantic muted tones, or bursting blooms. For an element of magic, why not try hanging your floral arrangement above your wedding table to create a visually stunning accessory?
Draw inspiration from old, stately paintings and pair romantic, muted tones with a combination of linen lengths and flowers to add a touch of intimacy at any table. To complement a stately, elegant interior, stick with simple blooms, crystalline accent and shades of cream.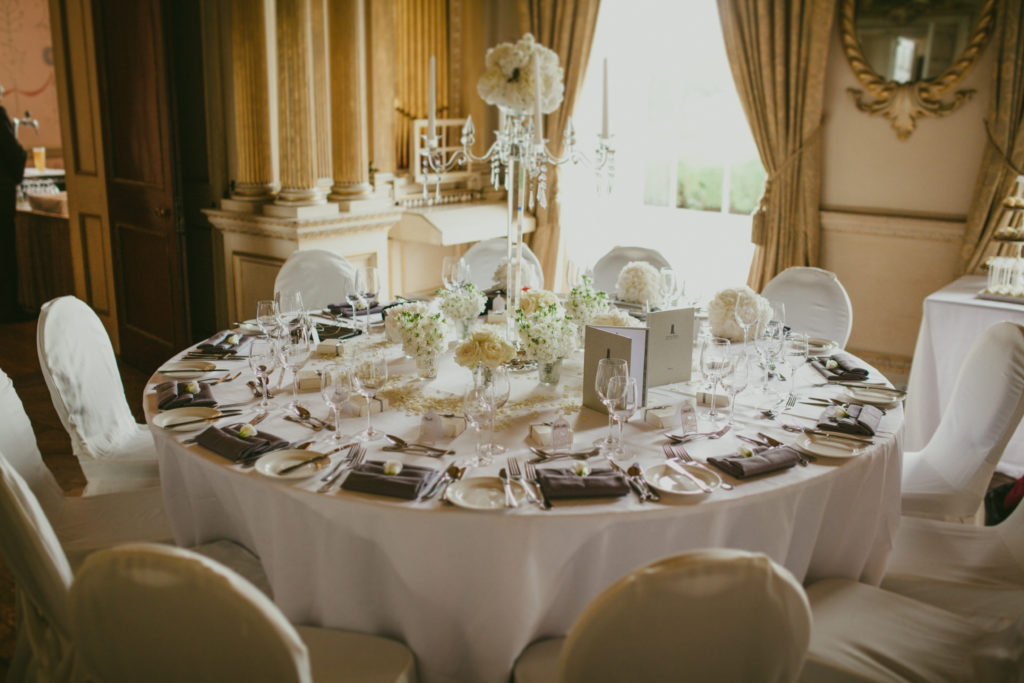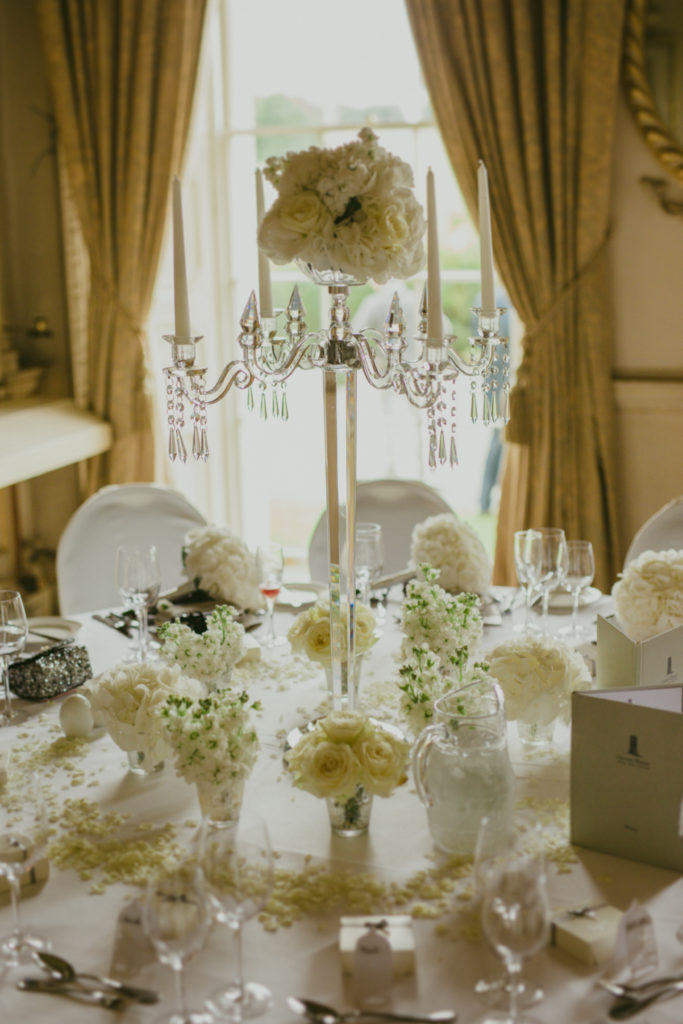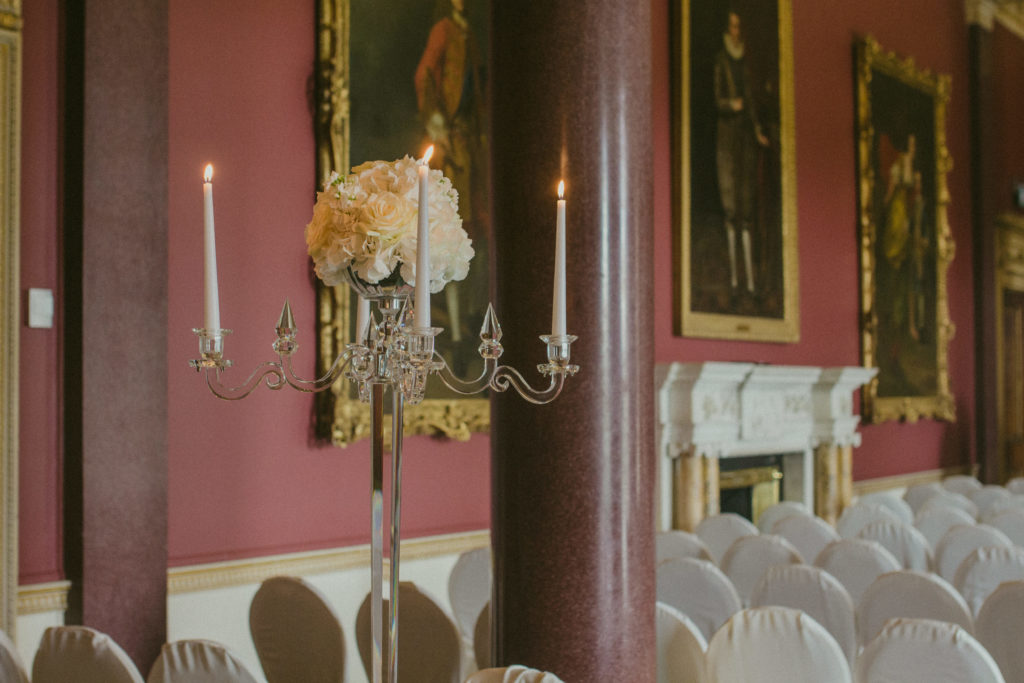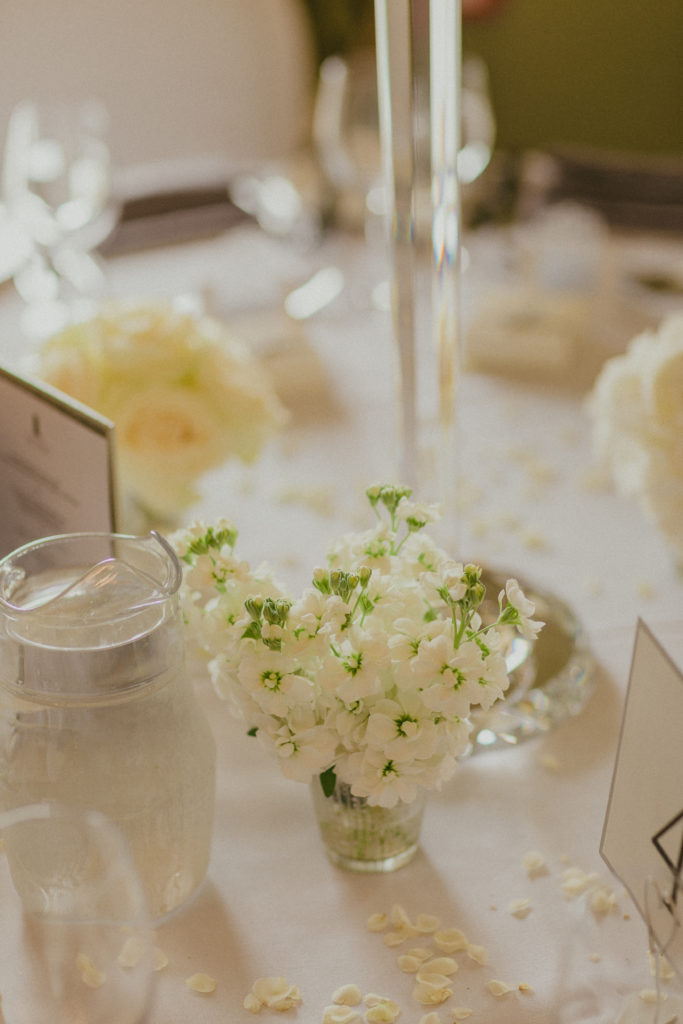 Photos Courtesy of David Frain
If subtlety isn't your thing, try a pop of colour to brighten up any winter or autumn wedding table, or statement pieces that add depth, like voluminous pampas grass or a geostand draped with lush greenery.
Accessorising your wedding table is an exciting part of your wedding planning, but remember to follow the golden rule when it comes to style: less is more (and lean in to lighting!)
Header Photo Courtesy of Niall Scully