Today's announcement that the Irish government is accelerating the end of lockdown is certainly a cause for celebration. As reported by The Independent, gatherings of up to 50 people will be allowed from June 29th, and that number will increase to 100 people starting July 20th, paving the way for weddings, concerts, parties and a number of other indoor and outdoor events to move forward.
Now that the government has given the go-ahead for larger gatherings, what better way to celebrate than by having a get-together of your own? Whether it's a birthday party, christening, BBQ, wedding, or simply a shindig with friends to mark this long-awaited return to normalcy, there's no better way to enjoy the beautiful summer weather.
Last summer we had the opportunity to plan and style some truly stunning summer soirées, so if you're in need of a little inspiration for your newly-approved party, look no further.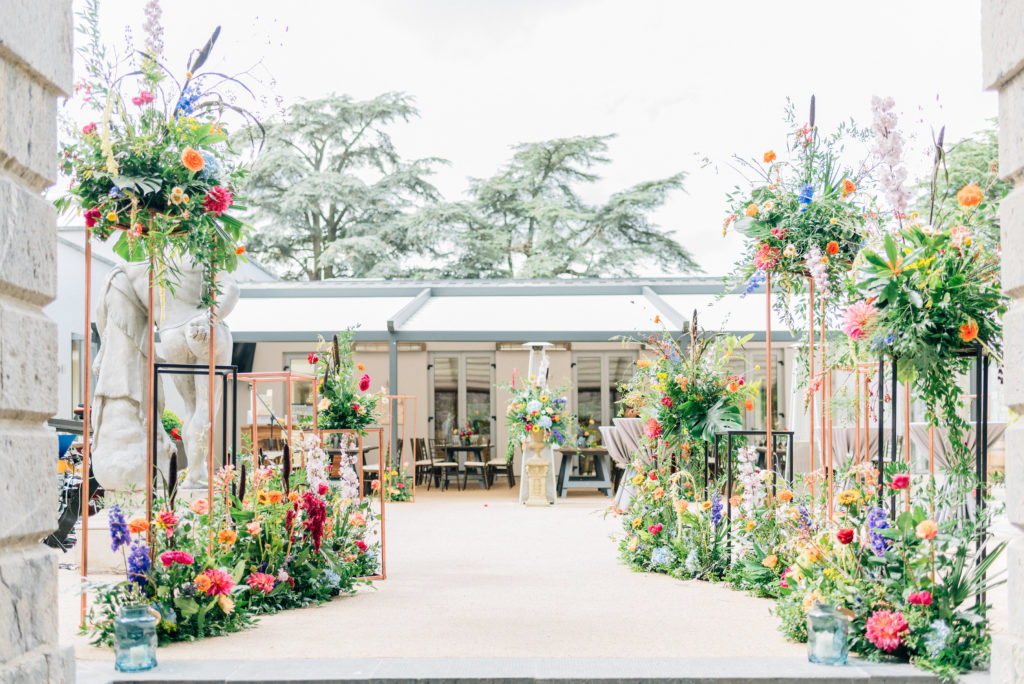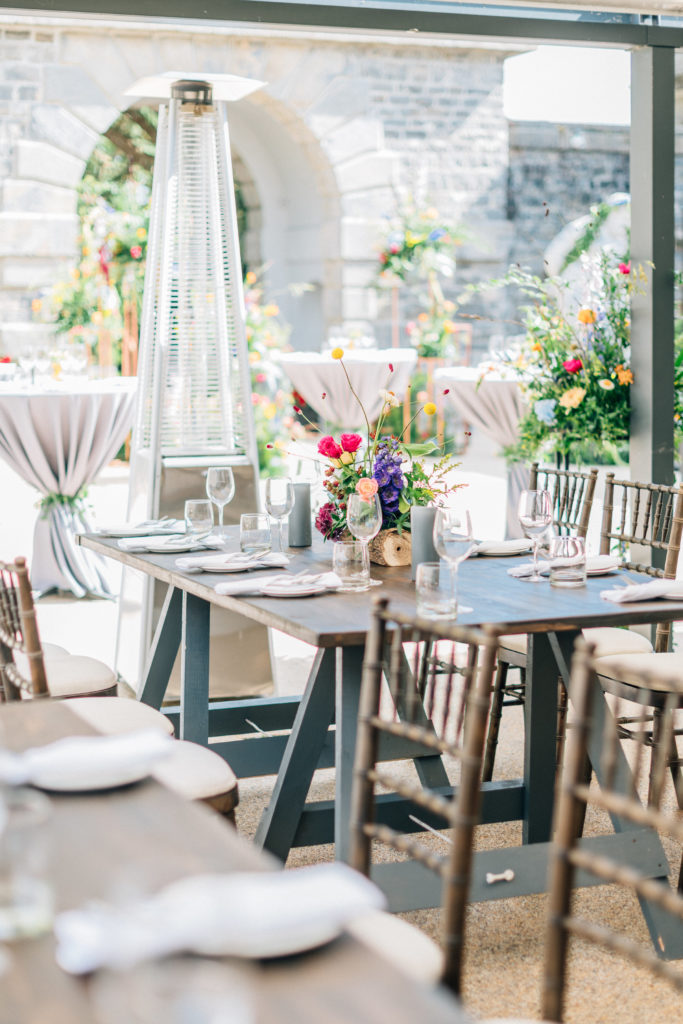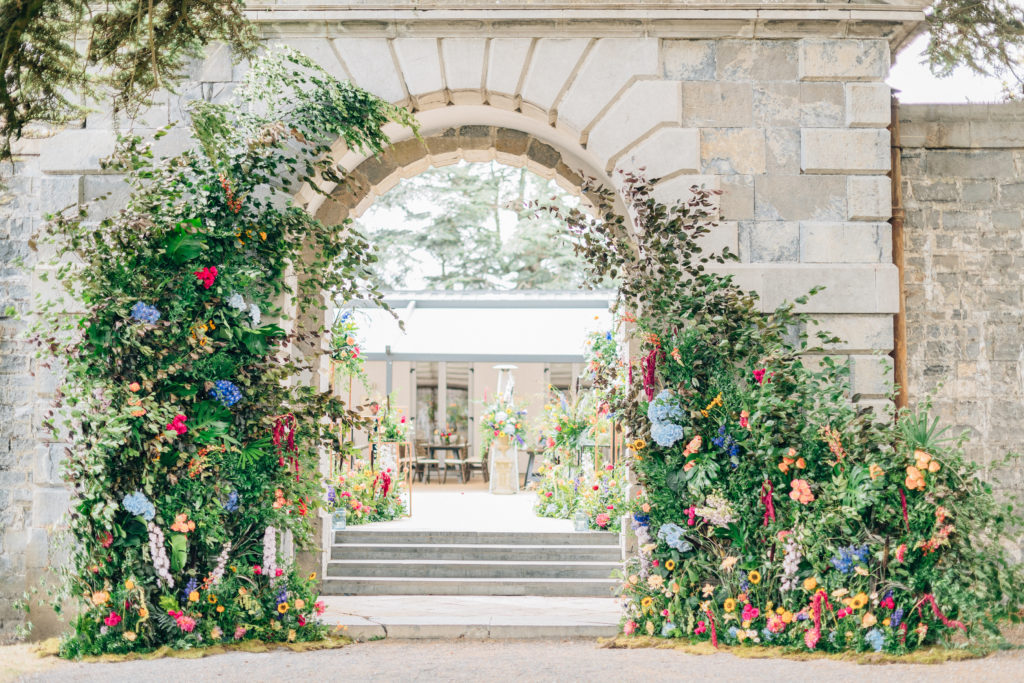 Photos Courtesy of Claire Brown
This patio party at Carton House featured vivid stems at every turn, with floral-drenched archways, an abundance of organic arrangements, and stepped-height geostands in mixed metals lining the entrance. Photographer Claire Brown beautifully captured the energy of these bright blooms.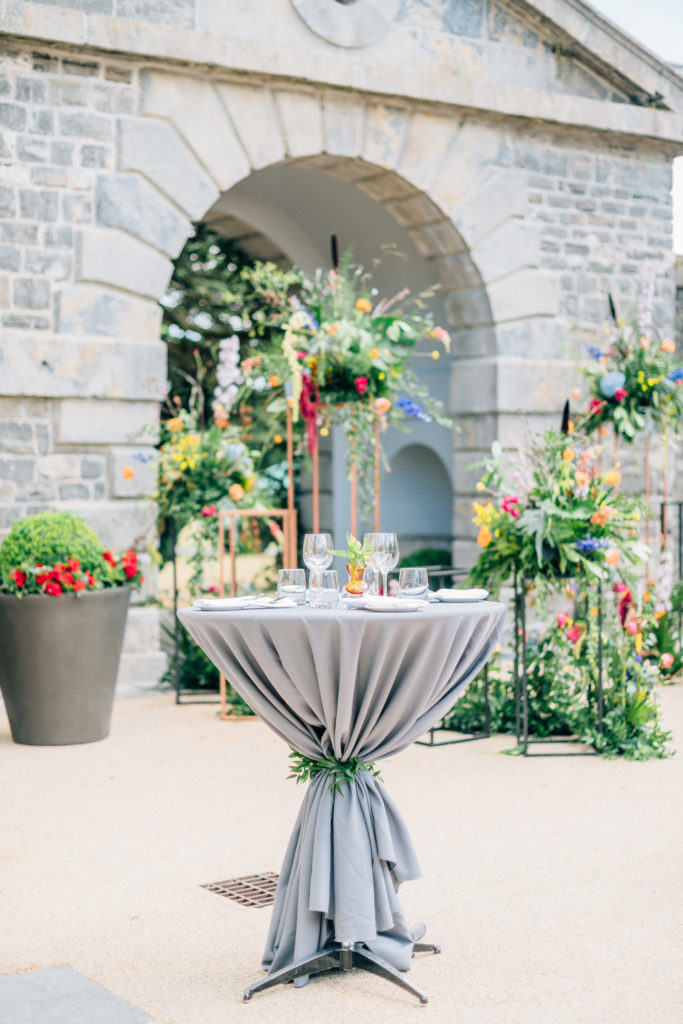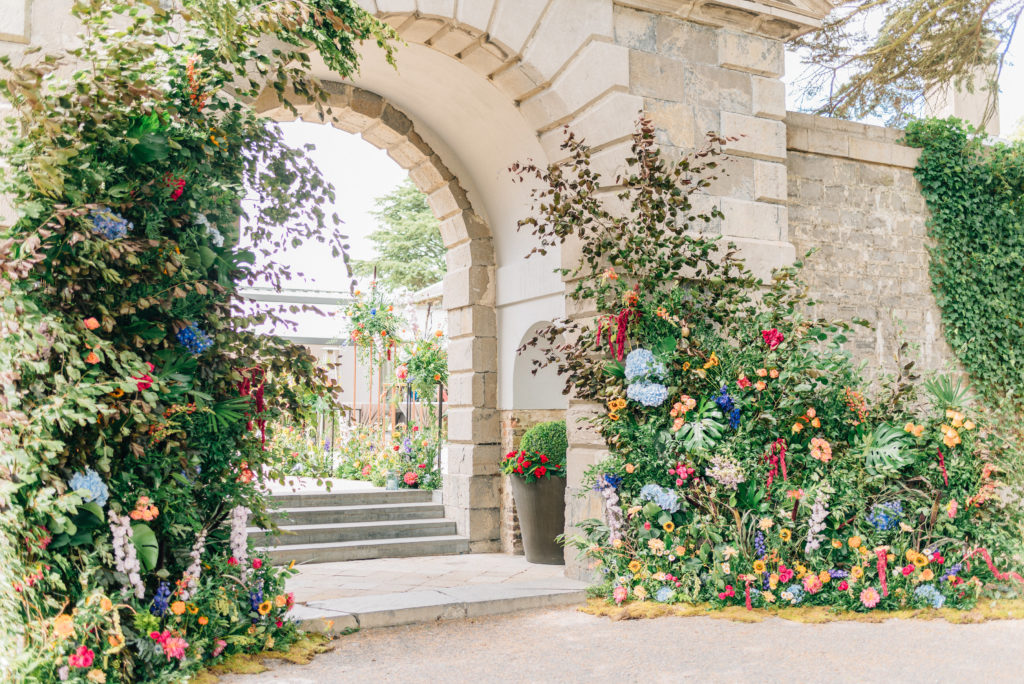 Photos Courtesy of Claire Brown
The tablescapes were kept minimal, allowing the movement and vibrancy of the centrepieces to hold focus. Natural accents, like the farmhouse tables and wood block floral bases kept the space grounded and fit perfectly with the organic feel.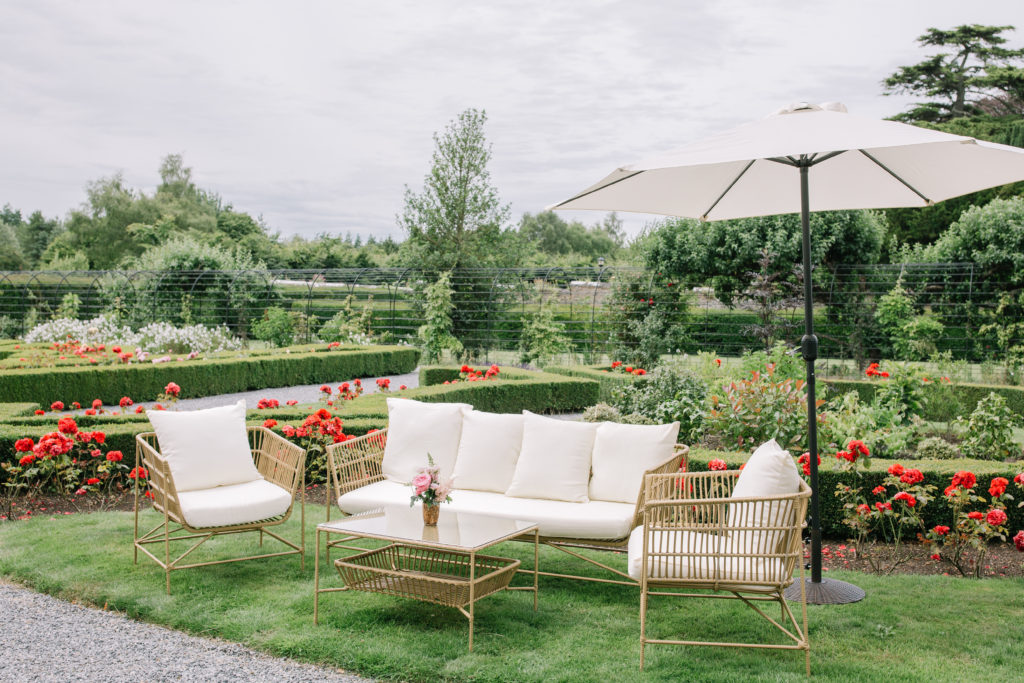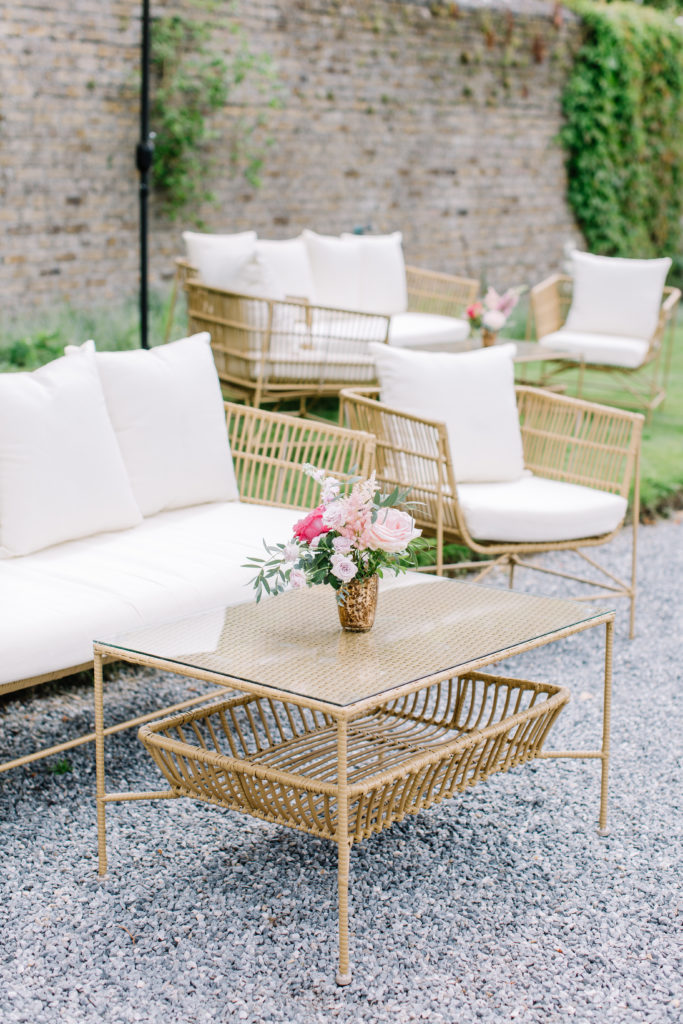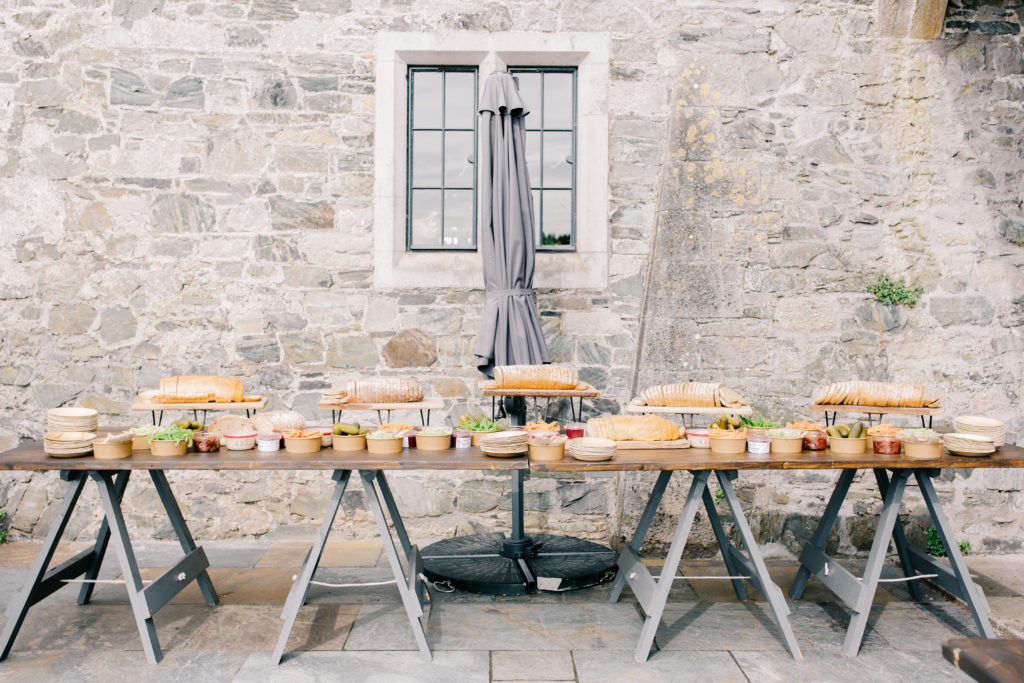 Photos Courtesy of Niamh Smith
This elegant, elevated garden party look was styled for a wedding at Kilkea Castle. The floral blueprint was soft pastels dotted with bright pops of color across a backdrop of organic, loose greenery. Niamh Smith, of The Photography Hub, captured the overall aesthetic – airy, with a sense of whimsy – to perfection.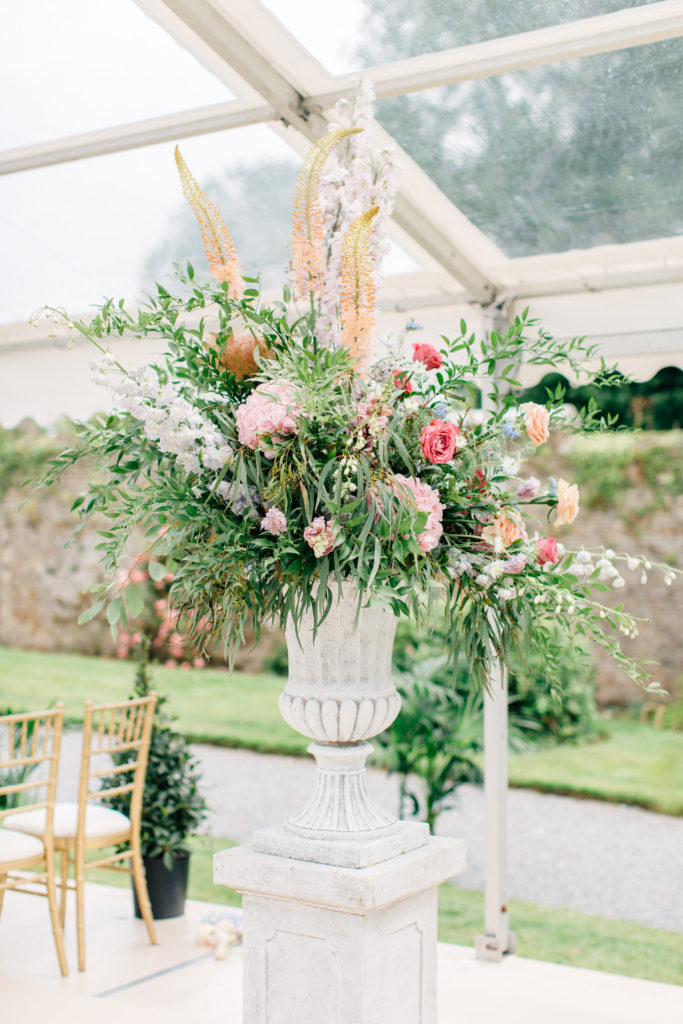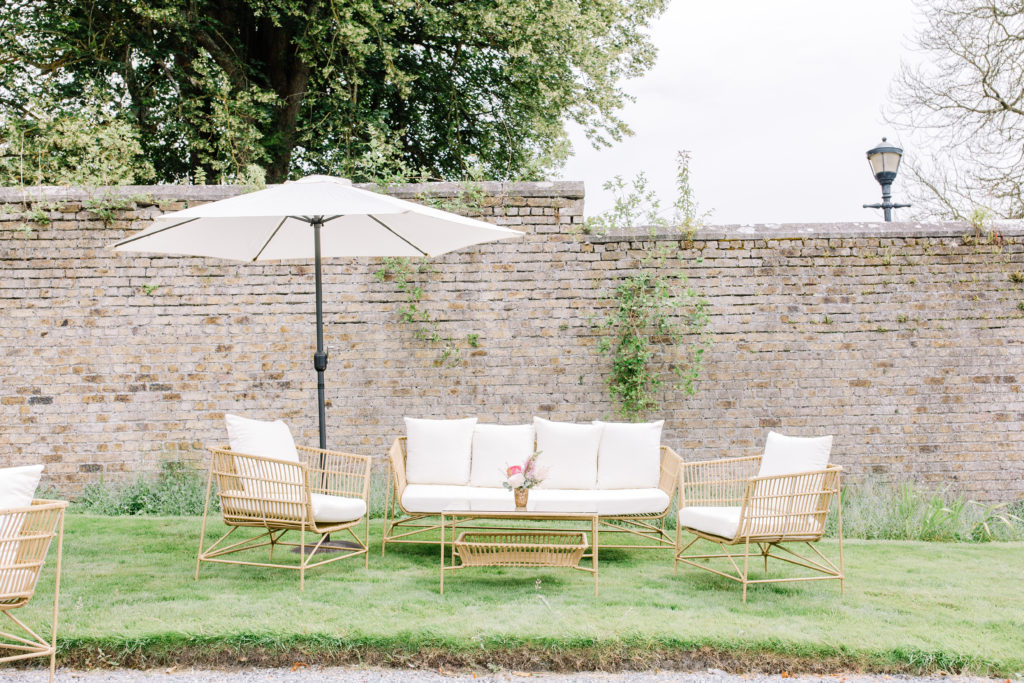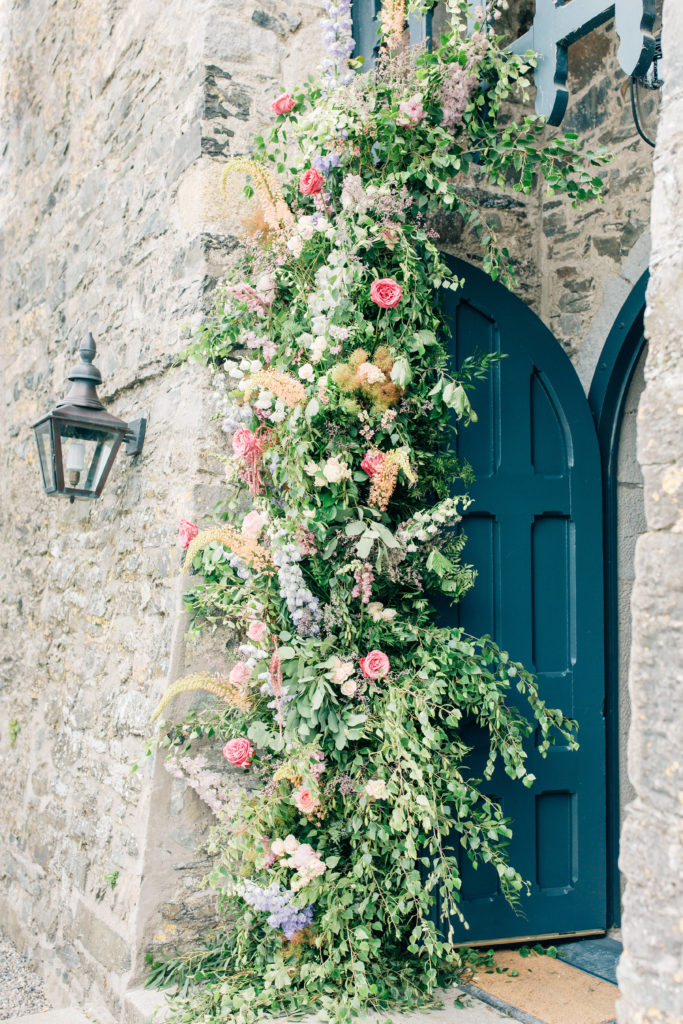 Photos Courtesy of Niamh Smith
Rattan seating and hairpin tables and chairs offered a modern, trendy edge that felt appropriately summery. White cushions and umbrellas, classic stone floral urns, and light linens countered the colorful florals to maintain a classic element.